Eddie Howe drops Newcastle United selection hint ahead of Manchester City game
Anthony Gordon's ready for his full Newcastle United debut – after sitting out the Carabao Cup final.
The winger hasn't started a Premier League game since Boxing Day, but the 22-year-old is now in a "better place" physically after an intensive fortnight at the fifth-placed club's training ground.
And Howe has had a decision to make on Gordon ahead of this afternoon's game against Manchester City at the Etihad Stadium.
Asked if Gordon was ready to start, United's head coach said: "I'd say physically now he's in a much better place than he was.
"We pride ourselves on our fitness levels and our ability as a team to run, to work. We have to with our style of play. You have to have players that are fit enough to deliver that. I'd say he is now (ready to start), yeah."
Gordon – who has come off the bench three times since joining Newcastle – has impressed Howe on the training pitch ahead of the City game.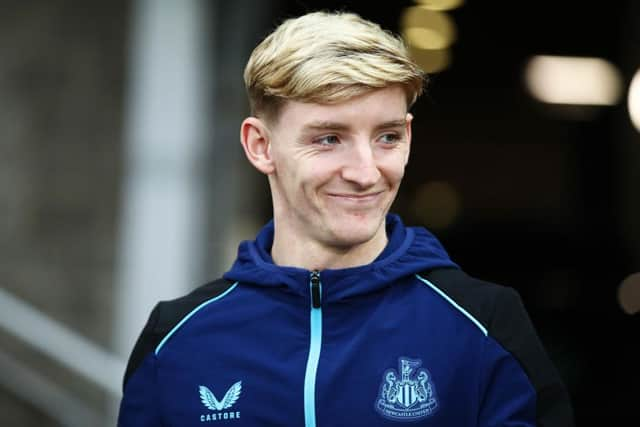 "He's got a big part to play," said Howe. "I think he's been working hard in the background between these games, because when he came to us, he was a little bit short of high-end fitness.
"So we've done that work with him. He's looked really, really good, physically, he's very strong. Really excited about what he can do in the second half of the season."