Eddie Howe issues revealing Newcastle United transfer statement
Eddie Howe's issued a transfer update ahead of Fulham's visit to St James's Park.
The transfer window has been open for almost two weeks, but the club, which recruited 18-year-old forward Garang Kuol from Central Coast Mariners late last year, is yet to sign a senior player.
And Howe, speaking ahead of Sunday's Premier League game against Fulham at St James's Park, says nothing is "imminent" at the club.
"We're working hard at the moment on staying very much in contact with the market, and doing a lot of work, but we're not imminently close to signing anybody at the moment," said United's head coach. "We're not actively bidding for players at the moment. It's a watching brief, currently. Certainly, we're not close to anything now."
Howe asked if the loan market was an option for third-placed Newcastle, as the club, which has spent more than £200million on players in the last two windows, must work within financial fair play rules.
"The loan market's always a big option for us, but getting the right player on loan is very difficult," said Howe.
Meanwhile, Kuol yesterday joined Heart of Midlothian on loan until the end of the season.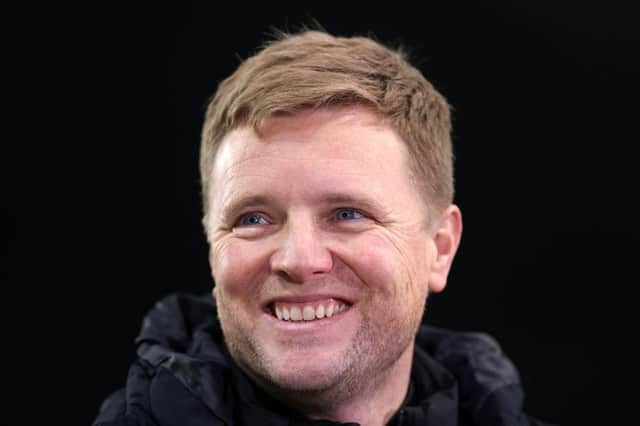 "When you give a player an opportunity to go on loan, it's very much a personal choice," said Howe. "I think we can advise and give an opinion, but, ultimately, it's down to the player himself as to what his gut feeling is when he meets the manager and the coaches and visits the club.
"Hearts was his choice, and we very much respect and back that."