Eddie Howe reveals Newcastle United loan decision on Elliot Anderson
Eddie Howe's made a decision on Elliot Anderson's short-term future.
The Newcastle United midfielder spent the second half of last season on loan at Bristol Rovers, but he won't be loaned out in this month's transfer window.
Howe, speaking ahead of tomorrow's FA Cup tie against Sheffield Wednesday, said he's looking forward the 20-year-old playing a "valuable role" at Newcastle between now and the end of the season.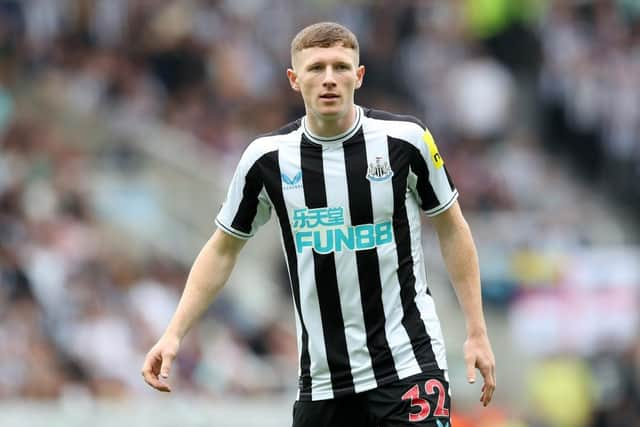 "He's here, and he's very valued by us," said United's head coach. "He's had a number of niggles the last couple of months, which has prevented him from being involved more. I'd like to say now he's back to his best condition, so he's got a valuable role to play for us between now and the end of the season. I certainly won't be loaning him anywhere."
Anderson – who broke into the first-team squad during Steve Bruce's time as head coach – is a contender to start the third-round tie at Hillsborough.