Eddie Howe signals Newcastle United transfer 'shift' ahead of World Cup
Eddie Howe will give those Newcastle United players not going to the World Cup a fortnight off.
While they're resting ahead of what Howe has described as a "mini" pre-season before the Premier League's Christmas restart, the club will refine its plans for the January window.
Newcastle, third in the division ahead of tomorrow's home game against Chelsea, have spent more than £200million in the last two windows, and Howe is keen to further strengthen his squad ahead of a challenging second half of the season.
Howe and United's recruitment team looked at a number of wingers in the summer, but that was one area that the club didn't strengthen.
"I think there will be a shift from me during the break towards January," said United's head coach. "Still quite a distance to go before we get there, but, certainly, in terms of formulating plans and what may or may not happen, and what's possible.
"I'll certainly try and have those conversations with people so we're as well prepared as we can be."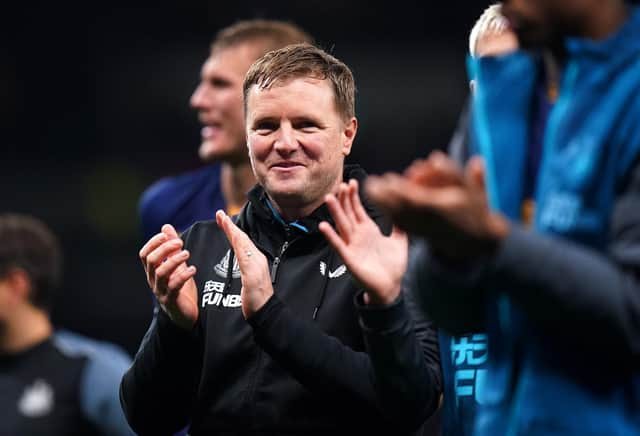 The cup game will be played in the week starting December 19.
Asked about his plans for the break, the 44-year-old said: "I'll be working, resting, a mixture of things, and obviously planning what we're going to do when we come back."