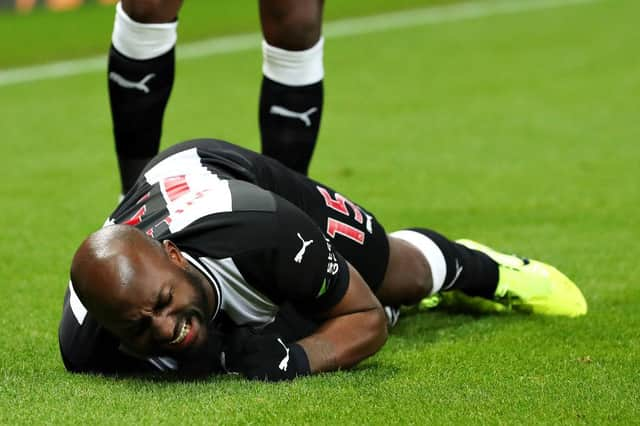 Jetro Willems.
Willems – who had surgery early this year – is now working through his rehabilitation programme in his native Holland with football suspended due to the coronavirus pandemic.
Asked when he hoped to be back playing, the 26-year-old said: "If everything goes to plan, then August. I hope that my comeback will be in a stadium where fans are allowed, but I know that is something that is hard to imagine for the foreseeable future. But whenever we do all finally get through this, I'll enjoy the matches all the more."
Willems says he's "heading in the right direction".
"I'm feeling really good," Willems told Eintracht's official website. "At the moment, I'm staying with my family. The knee feels better every day, I'm heading in the right direction and I'm looking forward, not backwards. It's all good."
Willems had quickly settled on Tyneside after joining on loan – and impressed at both ends of the pitch.
"Up until my injury, I'd had a good time in Newcastle and played against the toughest opposition possible, including last season's Champions League winners Liverpool," said Willems.
"Matches like those are why I became a footballer. Prior to that, I'd only seen teams like them on the TV. Everyone talks about it and almost every match is really exciting. The fans are sitting just a metre away from the pitch – all packed in together. I'd never experienced anything like that before."