Leicester City boss makes Newcastle United call on James Maddison
Leicester City manager Brendan Rodgers has provided an update on midfielder James Maddison ahead of Tuesday night's Carabao Cup quarter-final at Newcastle United (8pm kick-off).
Maddison is yet to play for Leicester since returning from World Cup duty with England last month. The 26-year-old attacking midfielder didn't play any minutes in Qatar and has been suffering with a knee issue.
Maddison admitted to having 'banter' with Newcastle players Kieran Trippier, Nick Pope and Callum Wilson while away with England amid transfer speculation. The Foxes rejected two bids from The Magpies for Maddison in the summer.
The player has gone on to enjoy a productive first part of the season prior to picking up his injury. With seven goals and four assists in 13 matches this season, Maddison is Leicester's top scorer in the Premier League so far this campaign.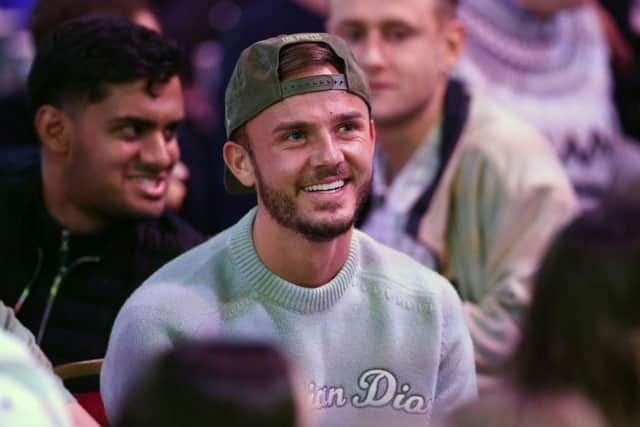 He missed the 3-0 defeat to Newcastle on Boxing Day and his now set to miss the Carabao Cup quarter-final at St James's Park.
Leicester boss Rodgers said when asked if Maddison would feature: "I don't think so.
"Listen, we may go in tomorrow and it may be different, but we will see."
Newcastle retain an interest in Maddison this January but it has been reported that the club are unlikely to sign him this month.
And in Maddison's absence, Leicester have failed to pick up a point since the Premier League restarted last month with their only two wins coming in the cup competitions. The Foxes go into Tuesday's on the back of a 1-0 FA Cup win at the EFL's basement club Gillingham on Saturday, they also beat MK Dons last month in the Carabao Cup.
Leicester now sit two points above the relegation zone in the Premier League and are level on points with rivals Nottingham Forest, who they play this coming weekend.
"We were able to turn it around [in the Premier League] and people were asking me would the World Cup would affect it and to be honest, I didn't know," Rodgers added. "It is one where we weren't sure how it would go afterwards. We hoped that we would keep that fluidity.
"We are missing a couple of important players and players who really make a difference within our structure. But days like Saturday [against Gillingham], it is a good feeling to get the win, tough conditions, cold.
"Hopefully we can get the good feeling into our next game which is the quarter-final [at Newcastle]. We go to an iconic stadium where there will be a great atmosphere.
"[The Boxing Day defeat to] Newcastle was disappointing but Liverpool and Fulham, we deserved more from those games. So the performance we have got to keep building and that will lead to us getting results.
"Whatever competition it is. Whether that's the FA Cup, League Cup, or the league, we want to perform well and win."
Newcastle will be hoping to progress to the semi-final of the League Cup for the first time since they reached the final in 1976. Meanwhile three-time League Cup winners Leicester have a solid record in the competition having reached at least the quarter-final stage in five of the last six seasons.
The Foxes also reached three League Cup finals in four seasons between 1997 and 2000, winning two of them.