'Massive' – £10m Newcastle United star reacts following England World Cup call-up
Newcastle United goalkeeper Nick Pope will be heading to his second World Cup with England following Thursday's squad announcement.
Pope was part of the England squad that reached the semi-finals of the 2018 World Cup didn't get on the pitch in Russia with Everton's Jordan Pickford the preferred No. 1 by Gareth Southgate. The Magpies goalkeeper is expected to be second-choice to Pickford once again in Qatar, but it's a proud moment for the 30-year-old nonetheless.
"It's massive," Pope admitted. "I was lucky enough to go four years ago in Russia and saw what kind of spectacle and event that was.
"England is the top of the game and the World Cup is at the top of football, so what more can you ask for?"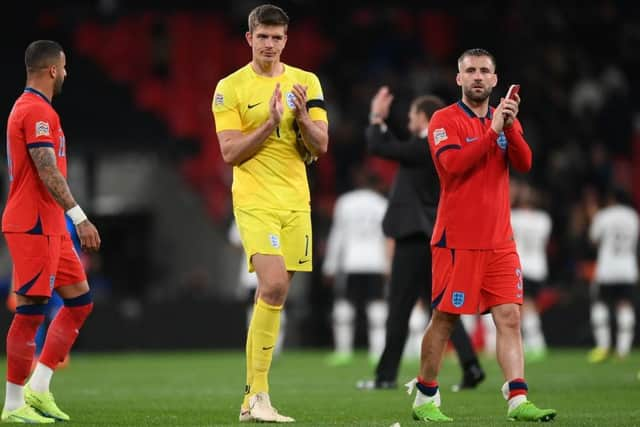 Pope also got some good potential penalty shootout practice ahead of the World Cup on the eve of the squad announcement. The goalkeeper saved three penalties as Newcastle progressed to the fourth round of the Carabao Cup with a 3-2 shootout win over Crystal Palace.
"Nowadays, everyone looks at everything, so there's no kind of method that's going to be 100 per cent successful [in a shootout]," Pope added.
"You have to work out what's best for you and go through your process. I've been in a few shootouts now, and you pick up things along the way.
"Going to a major tournament with England, you see bits that they do differently. Part of being an experienced player is picking up those bits along the way."