Matt Ritchie responds after fans hear him bawl out Newcastle United team-mates
Matt Ritchie's always been one of the most vocal players at Newcastle United. The only difference now is that fans can hear just about every word he says to his team-mates.
And supporters who opt to watch Premier League games on TV without artificial crowd noise will hear a lot of Ritchie, one of the most influential players on and off the pitch.
"Yeah, I realise anyone watching on telly without the crowd noise will have heard me," said winger Ritchie, signed from Bournemouth in 2016.
"No one should be surprised about that. Everyone has their own way, We have many leaders in our squad, but I have my own way of leading – and yes, it's loud!
"I like to think I help others but, in some ways, it is quite selfish, because if I am always demanding high standards from everyone else, then that puts me in a position whereby I'm opening myself up for criticism if I do not do that myself.
"Shouting gets me at it. It's a way of getting me in the zone, fully focused.
"My mind's solely on what's best for the team, I try and help others, keep at them.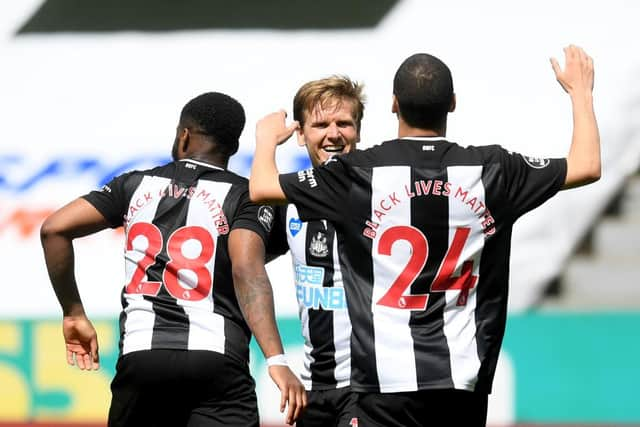 "I like to think I'm tactically aware, so if I'm a voice in the ear, that's a positive thing. Everyone has their own way of going about it and that's mine."