New Newcastle United injury worry as Eddie Howe waits on Bruno Guimaraes verdict
Eddie Howe has revealed as new injury concern at Newcastle United as he waits to discover how long he will be without Bruno Guimaraes.
And Howe revealed after the game that he had also been without midfielder Elliot Anderson due to injury.
Asked if the injury to Guimaraes could force the club into the transfer market, United's head coach said: "We'll see. I'll first assess the injury.
"We're light in midfield, there's no doubt about that. Today we were missing Elliot as well – who's another player who can play in there – with, we think, a minor calf problem. We'll get the diagnosis on Bruno's injury, and then make a decision.
Guimaraes – who had attempted to play on with his ankle strapped – had left the pitch at the break in tears.
"Bruno was very distressed," said Howe. "He was in a lot of pain. He twisted his ankle and felt he could run it off. In the end he needed to be withdrawn.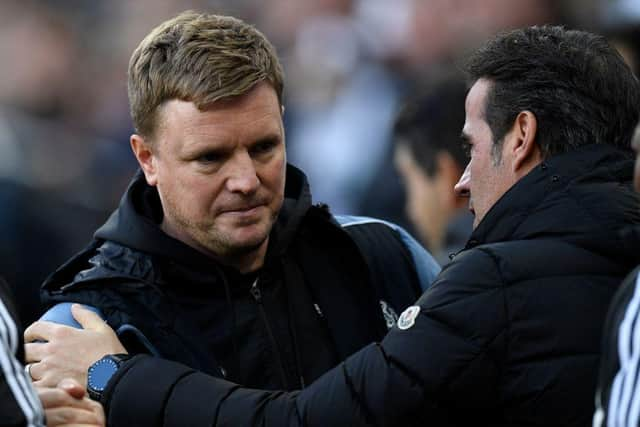 "He was (in distress), and he was after the game. He was worried about his ankle. It was a twist. He felt he could carry on until right at the end of the first half, when he signalled to come off. Never a good sign, from our perspective. We'll have to get it scanned and checked out, and we'll see what the damage is.
"We hope it's not long-term, but, at this moment in time, we don't know."