New Newcastle United kit update following Castore 'talks'
Newcastle United will not change kit supplier at the end of the season.
There had been speculation over a change of shirt manufacturer at the club, which is in the second year of a long-term deal with Castore.
However, Castore set to remain as kit suppliers, according to The Times, which also reports that another green and white change shirt in planned by the club, which is 80%-owned by Saudi Arabia's Public Investment Fund.
Eales 'talks'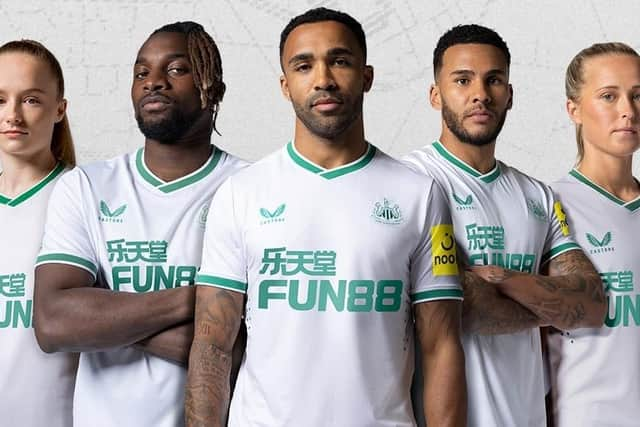 "Castore are our current partners," Eales told BBC Radio Newcastle. "They're our partners for, you know, a contractually-committed period.
"I want to chat with them, and talk with them, and try to be the best partners that we can with them, and vice versa. From my perspective, we've got Castore as a partner that has shown commitment to the club from before I was here, before ownership was here.
"And, from my perspective, they've been great club partners, but we'll always look, because you can always improve. We're working together, we're partners. It's great for both parties the better we can do."