Newcastle United boss Eddie Howe drops new Garang Kuol loan hint
Garang Kuol's back at Newcastle United after visiting Heart of Midlothian – but not for long.
Kuol was today back at United's Benton training centre, and the 18-year-old – who watched Tuesday night's goalless draw against Arsenal at the Emirates Stadium – spoke to Howe this morning.
"I've just bumped into him in the corridor this morning, and we had a nice little chat," said United's head coach. "He's good. I saw him before the Arsenal game, when he came to watch the team, and, again, we had a little chat before the match."
The plan is to loan out Kuol – who made two World Cup appearances for his country last month – for first-team experience
"Our plan is still to loan him out. We're identifying clubs, and trying to find the right club for him, somewhere where we feel he'll play and be given an opportunity to develop his game.
"He's got a great attitude, a real smile that hits you when you meet him. He's a really bright lad. Hopefully he'll get a good loan.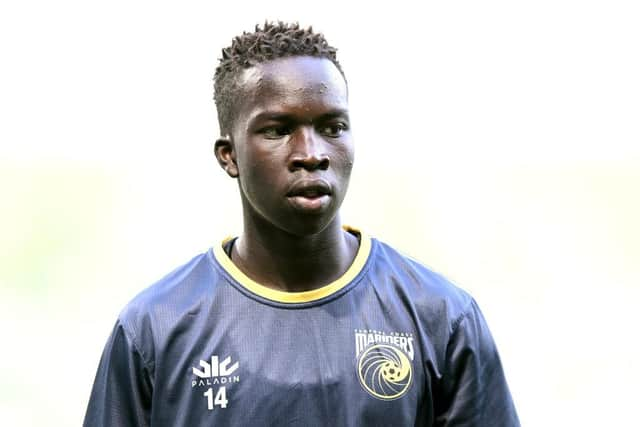 A loan to a club on the continent had been mooted late last year, but Howe today hinted that Kuol needs to "learn a lot about British football" when asked about the importance of his next move.
"Players go on loan for lots of different reasons, and his would be to gain experience, to learn a lot about British football," said Howe.
"We really like him, and we want him to find a home where coaches will develop him and improve him. He's still young, so naturally he's got areas of his game that need work.
"But that experience, hopefully, will benefit for us in the long-term."
Hearts have three Australian players on their books, and manager Robbie Neilson said: "He's one we're very interested in, but he's got a lot of suitors – and a lot of teams in England want him.
"We asked to speak to him, and thankfully he came up with his agent. We put on a presentation, and gave him a pitch, and hopefully it's enough to get him here."