Newcastle United boss provides Callum Wilson illness update ahead of England World Cup squad announcement
Newcastle United head coach Eddie Howe believes it would be an 'incredible achievement' for Callum Wilson to make the England 2022 World Cup squad for Qatar.
Wilson has been capped four times by England, scoring once, but hasn't been called-up since signing for Newcastle in 2020. An early season injury looked to have dashed his World Cup hopes, but a fine run of form since his return to fitness thrust him into Gareth Southgate's thoughts as a potential back-up option to Harry Kane.
Since returning to the Newcastle side, Wilson has scored four goals and assisted a further three in his last seven Premier League outings. And Howe believes Wilson's mentality and ability to bounce back from set-backs makes him an ideal player for England in a major tournament situation.
The 30-year-old played for England in the Nations League back in 2019 but a call-up for Qatar would be his first major tournament representing his country.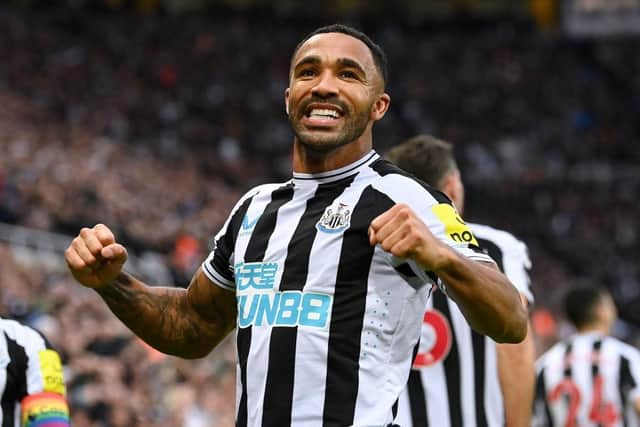 And when asked if it would be an incredible achievement for Wilson to earn a call-up after several injury set-backs during his career, Howe responded: "Yeah, it would.
"Any player has those moments, those disappointments. I don't think you will get to Callum's stage of his career without injuries or moments of adversity but the key thing is how you respond to that and every time he has faced a difficult situation he comes back stronger and better for it.
"I think that is the biggest compliment I can pay him. He's been brilliant for me, all through my management career as I've managed him and personally I think he's an incredible character to have in a squad when you're going to try and win a cup competition because he has a brilliant mentality to win it."
Wilson, who has been suffering with illness, was rested for Newcastle's 3-2 penalty shootout win over Crystal Palace in the Carabao Cup on Wednesday night but is expected to return to the side in the Premier League clash against Chelsea at St James's Park on Saturday (5:30pm kick-off). It will be Newcastle and Wilson's final match before the World Cup break.
"Callum is a very, very driven and motivated individual and he always has been since I've worked with him," Howe added.
"He is very focused and has a great energy and confidence about him that any time he has a disappointment or a set-back he goes again and he is a very good at focusing himself on his task in hand so when he came back from the injury he suffered earlier in the season I saw a real drive and ambition to get back as quick as possible in the best shape and start scoring goals again for us.
"England wasn't really part of our conversations, It was all Newcastle but I know, knowing him well it was part of his drive and yeah, he committed to that brilliantly and he came back in brilliant shape and he has scored and performed very well for the team.
"I have not seen a different Callum Wilson this week. He's been unwell and slightly under the weather and that has been evident so we now need to look after him and make sure he gets his full strength back before we put him on the pitch."