Newcastle United email hints at big St James's Park plans after owners secure major deal
Newcastle United are asking for feedback from supporters about potential changes at St James's Park.
Newcastle have contacted supporters asking for feedback on the prospect of safe standing at St James's Park. Currently, St James's is a 52,305 all-seater stadium – but that could all change in the near future.
The potential introduction of safe standing in certain areas of the ground has gained growing support in recent years. A small number of Newcastle supporters will be located in a safe standing section of Wembley Stadium for the Carabao Cup final against Manchester United on Sunday, February 26.
In an email sent to supporters, Newcastle wrote: "Newcastle United is inviting supporters to provide their views on the prospect of safe standing at St. James' Park.
"By participating in this survey, you will provide us with important data to help us understand how much of a priority the implementation of safe standing is for Newcastle United fans.
"We are keen to gain a better understanding of how important it is to you as we plan for the seasons ahead and look to provide facilities most reflective of our fans' needs."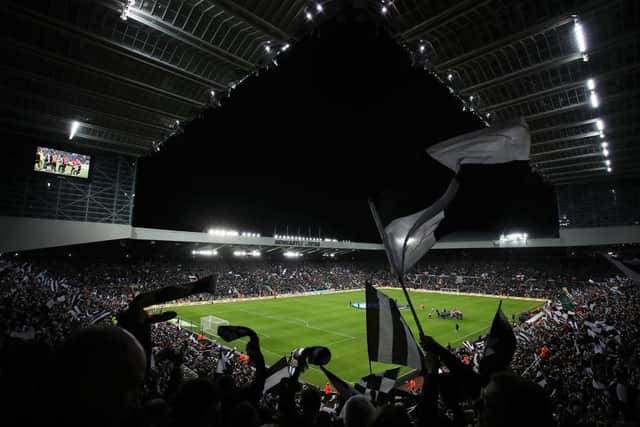 Hope has also been reignited regarding a potential expansion of St James's Park after the club's owners bought back the Strawberry Place land behind the Gallowgate Stand that had previously been sold by Mike Ashley to developers for £9million.
With the site now back in club hands, there is a very real prospect that the stadium could be expanded in the coming years, with safe standing areas in place.