Newcastle United fan is looking to cause a cup upset in FIFA 20 Ultimate Quaran-Team tournament
Newcastle United fan Jake Simpson will be looking to cause a cup upset on Wednesday night when he takes on a four-time Esports world champion at FIFA 2020.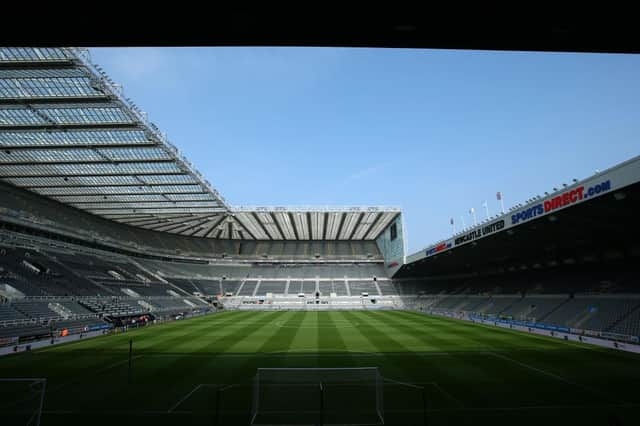 Newcastle reached the second round of the competition after Simpson beat Gillingham representative Ben Wainwright 3-0 on Sunday evening.
The next round will be a lot tougher, though, after the Magpies were drawn against French side Nantes and their highly-rated gamer Bruce Grannec.
Simpson's odds have shortened since the start of the tournament and Newcastle can now be backed at 12/1 with bookmakers SkyBet to win the competition.
"Obviously it will be really hard," Simpson told the Gazette when asked about his chances of winning the event. "I think the odds are only that much because all the Newcastle fans have got behind it so much.
"I think I started off at 25/1 and everyone has put some money on. Against a four-time world champion I wouldn't say I'm favourite but I have nothing to lose."
Simpson has represented Newcastle at Esports before when the Premier League held a nation finals FIFA tournament in London last year.
At the end of 2019, the 21-year-old was ranked 113th in the world but admits he hasn't played as much in recent months.
"When the game first comes out I play every day usually about five or six hours but recently there haven't been as many tournaments only this one," he added.
"Normally I play a couple of hours a day but the last month I probably haven't played it as much as I probably should have."
Even so, Simpson was Newcastle's first-choice option when the tournament was announced.
"The social media manager at Newcastle sent me a DM on Twitter pretty much straight away after it was announced that they were entering," adds Simpson. "Obviously I was buzzing being a lifetime fan.
"Representing my own club is obviously a massive thing and it's a huge honour. I'd like to thank the fans for getting behind me as well."