Newcastle United head coach Eddie Howe takes aim at Liverpool plan
Eddie Howe's revealed his view on a proposed plan to cap spending by Premier League clubs.
The club, 80%-owned by Saudi Arabia's Public Investment Fund, is playing catch-up after years of under-investment during Mike Ashley's time as owner.
Liverpool owner John Henry has suggested a limit on spending on wages and transfers to 70% of turnover to keep the Premier League "competitive".
"There are ever-increasing financial challenges in the Premier League," Henry told the Liverpool Echo. "The league itself is extraordinarily successful and is the greatest football competition in the world.
"But we've thought for some time there should be limits on spending, so that the league doesn't go the way of European leagues where one or two clubs annually have little competition. Excitement depends on competition, and is the most important component of the Premier League."
Howe – who has regularly spoken about the challenges of working within the FFP framework – was asked about Henry's idea ahead of Sunday's home game against Wolverhampton Wanderers.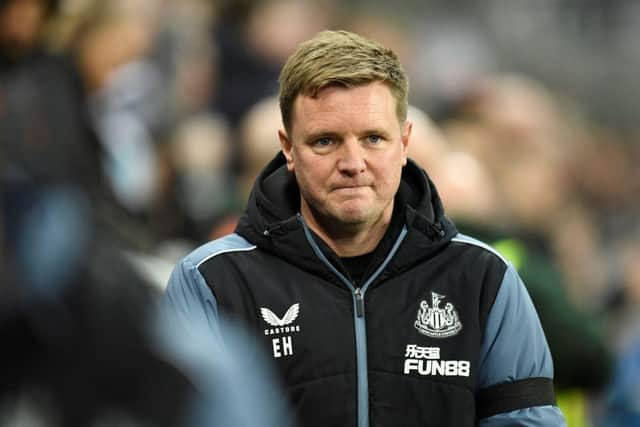 And United's head coach has come out against any further restrictions on spending.
"I didn't hear those comments, so that's a difficult one for me to give a full answer to," said Howe. "I wouldn't want to see any more restrictions on spending. We have spent money – don't get me wrong – but future restrictions would certainly deny our ability to improve as quickly as we want to."