Newcastle United supporters issued warning by Wembley Stadium ahead of Carabao Cup final
Wembley Stadium has provided some key information to Newcastle United fans ahead of the Carabao Cup final against Manchester United on Sunday, February 26 (4:30pm kick-off).
It will be Newcastle's first visit to the 'new' Wembley Stadium in a cup competition as Eddie Howe's side prepare for the club's first major final in 24 years. Tickets went on sale to Magpies supporters at the start of the week and now the ballot sale period is under way with the match set to be a sell-out.
Ticket advice from Wembley Stadium
Newcastle fans without a valid ticket have been advised not to travel to Wembley Stadium for the game. All tickets are strictly non-transferable and are not available to distribute to other supporters.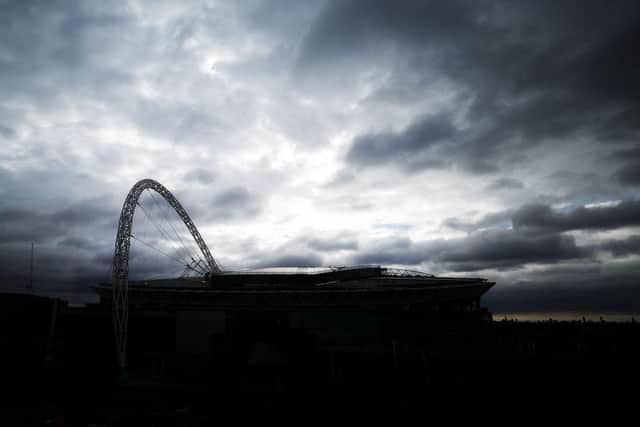 Pubs and bars around Wembley Stadium are also unable to broadcast the Carabao Cup final due to a licensing agreement. Supporters who are identified to be in the wrong area of the stadium, for example in the 'Manchester United end', will be ejected for breaching the FA's ground regulations and be subject to Newcastle United's own club sanctions process.
Fans aged 14 and under must be accompanied by an adult.
Wembley Stadium also operates a restricted bag policy in which each person with a valid ticket can only bring one small bag into the stadium. The bag must not be larger than the size of an A4 piece of paper in height and width (297x210mm) and be no more than 210mm deep.
Anyone carrying a bag that does not meet the outlined criteria will not be granted entry into the stadium.
Consuming alcohol near Wembley Stadium
Fans will not be permitted to drink alcohol on Olympic Way and the surrounding streets on February 26. Supporters wanting to drink alcohol have been advised to head to licensed bars, restaurants and the dedicated fan zones outside of the stadium.
Newcastle United fan zone to be located outside Wembley Stadium
Newcastle United fans with Carabao Cup final tickets will be eligible to enter the designated area located to the west of Wembley Stadium on Arena Square.
Here supporters will be permitted to drink alcohol, grab a bite to eat and experience the pre-match atmosphere. The fan zone will open at 1pm and stop serving alcohol at 3:30pm.
Travelling to Wembley Stadium
Fans have been advised to leave plenty of time to travel to and from Wembley Stadium on the day of the Carabao Cup final and plan journeys in advance.
London Underground services from Wembley stations may be impacted due to crowd safety controls for safe station access.
Supporters travelling by Underground have been told to arrive at either Wembley Stadium, Wembley Central or Wembley Park stations by 3:30pm at the latest. This will allow enough time to walk to the stadium and gain entry.
Turnstiles for general admission will be open from 2:30pm.
Persistent standing warning for Newcastle fans
Stopping Newcastle fans standing up for a first major final in 24 years is going to be difficult, but Wembley Stadium has a strict no persistent standing policy unless in a designated safe standing area. A failure to comply may result in ejection from the ground as Wembley Stadium's guidance states: "Persistent standing not only compromises crowd safety, but also affects the matchday experience of fellow spectators, especially children and elderly people."