Newcastle United takeover & transfer news: Project Restart friendlies on the agenda as Magpies given 'special dispensation'
Newcastle United have been given special dispensation to travel further than the suggested Premier League guidelines in order to take part in pre-Project Restart friendlies.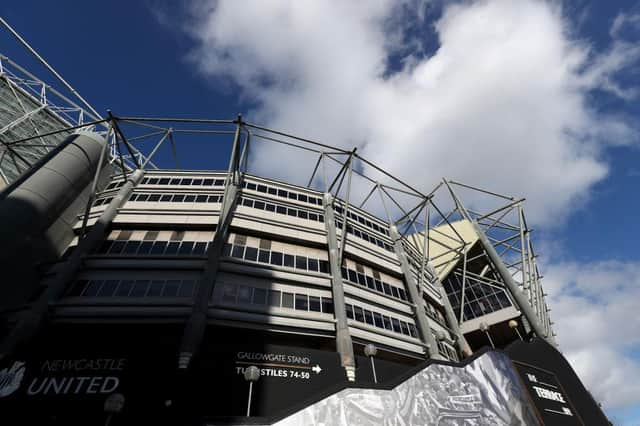 The Premier League has today given clubs the OK to play friendlies in the run up to the top flight's June 17 restart date.
But a number of restrictions will be in place, according to reports.
Each game must take place at the stadium or training ground of the host club and according to strict guidelines club's must not travel more than 90 minutes for the friendly. United, of course, do not have a game within that travel time so will be allowed to go a little further.
United's closest game among top flight clubs is Burnley, who are two and a half hours away – a five-hour round trip. Sheffield United could be another option for Steve Bruce's Magpies.
Other guidelines for the games include players travelling in their own cars, possibly in the kits they will wear. Games will be refereed by members of the coaching staff, not independent officials. Players must also have recorded a negative coronavirus test in their last testing round.
Meanwhile, United defender and USA international DeAndre Yedlin has spoken out about the chaos in his country following the death on Monday of unarmed George Floyd at the hands of Minneapolis police.
On Twitter, Yedlin said: "A couple days after George Floyd's death, my grandfather texted me and told me he's glad that I am not living in the U.S. right now because he would fear for my life as a young black man. As days have passed, this text from my grandfather has not been able to leave my mind.
"He was born in 1946, lived through the civil rights movement, lived through some terribly racist times in U.S. history, and now 70 years later he STILL fears for the life of his black grandchild, in the country he and his grandchild were born in, in the country his grandchild represents when he plays for the United States, in the country his grandchild represents when he's playing in England. I remember being in elementary school, and having to recite the Pledge of Allegiance which ends with "liberty and justice for all." Every American needs to ask themselves, is there "liberty and justice for all" and if their answer is yes, then they are part of the problem. In no way are we asking black lives to matter more than white lives, all we're asking is we are seen as equal, as more than 3/5 of a man, as humans. My heart goes out in solidarity to George Floyd, his family, and all of the countless number of victims that have had their lives taken at the hands of meaningless police brutality."
Floyd's death is the latest wave of outrage in the US over law enforcement's repeated use of lethal force against African Americans.
And after a number of footballers took a stand of support in the Bundesliga, including England international Jadon Sancho, United's squad have stood with Liverpool in posting a photo on social media showing their players around the centre circle of their Benton training ground, on one knee.