Newcastle United's ambitious 65,000-seat stadium expansion plan given massive boost
Newcastle United's owners have bought back land next to St James's Park – and boosted hopes of stadium expansion.
The club, which is dealing with unprecedented demand for tickets, has agreed to buy back Strawberry Place.
Former owner Mike Ashley sold the parcel of land, located behind the Gallowgate End of the stadium, to developers for £9million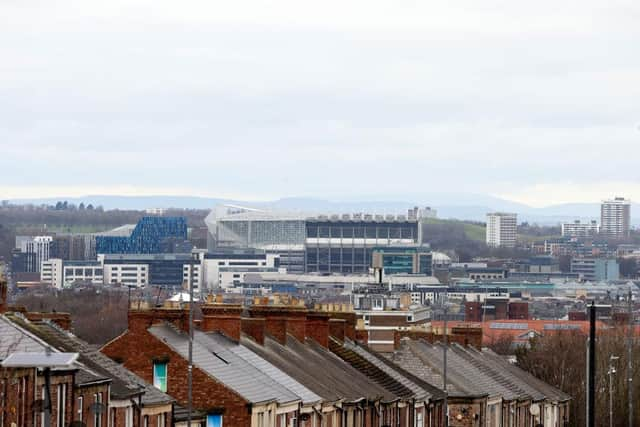 There had been 1,710 objections to the controversial plan for apartments, offices and a hotel on the land, which would have changed the city's skyline – and blocked iconic views of the stadium.
The Newcastle United Supporters Trust (NUST) had strongly objected to the proposed development, which would have hemmed in the club's stadium. NUST's Greg Tomlinson said at the time: "We believe this application should be rejected because it's not in the long-term interests of Newcastle United and the stadium."
However, work didn't start on the £120million project, and the Daily Mail today report that United have bought back the land.
"We'll definitely look at expanding it," Ghodoussi told The Athletic. "We're working with the city and council to see what we can do. There are a lot of things that need to happen first, but that's the way forward. If we can get it to 60 or 65,000 thousand, amazing."
Ghodoussi and club officials have been looking at "every possibility" for stadium expansion.
"It would've increased it by around 8,000 to take it over the 60,000 mark," said Shepherd in 2014. "We did a lot of work on it, but the costs got out of control."
The land at Strawberry Place, in the short-term, will reportedly be transformed into a fan zone.