The need for Newcastle United stadium expansion amid extraordinary demand for Wembley tickets
Newcastle United fans today started getting hold of tickets for the Carabao Cup final.
The club last week announced a series of priority periods for fans following talks with the Newcastle United Supporters Trust, and season-ticket holders with 25 or more loyalty points, and who have attended Carabao Cup games, are rightly at the front of the queue.
Some fans didn't renew their season-tickets in protest at the way the club was being run by Mike Ashley – and they're now at the back of the queue for Wembley seats.
The clamour for final tickets has amplified one of the issues facing the club's owners following the takeover in late 2021 and subsequent on-pitch revival.
Demand for tickets far exceeds supply, just as it did when the club had a 10,000-name waiting list for season-tickets in the 1990s. We've seen tens of thousands of fans queuing online this season for cup tickets and a limited release of 1,000 season tickets.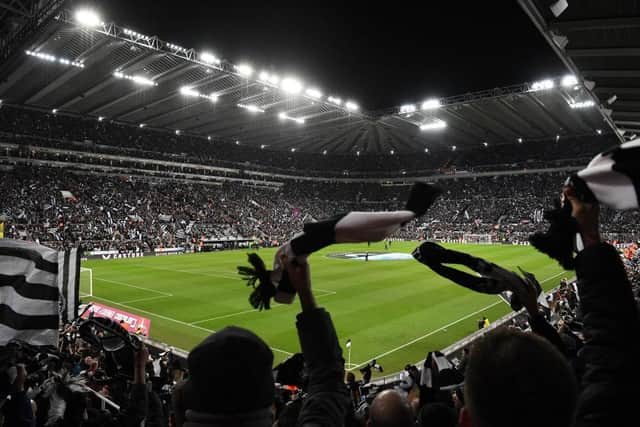 Speaking to The Athletic last February, Ghodoussi said: "We'll definitely look at expanding it. If we can get it to 60 or 65,000 thousand, amazing."
Hopefully, St James's Park, hemmed in on one side by Leazes Terrace, can still be expanded, but even a 60,000-seater stadium wouldn't be big enough to satisfy the demand for tickets on Tyneside.
The club, in my view, was right to only sell 1,000 more season-tickets, as the more tickets that are sold on a game-by-game basis, the more supporters, ultimately, can at least watch some games over the course of a season.
St James's Park can't become a closed shop.