Newcastle United's Champions League rivals 'set to sack head coach'
Tottenham Hotspur, Newcastle United's top-four rivals, are set to sack Antonio Conte, according to reports.
Conte is expected to be dismissed following his post-match outburst after Saturday's 3-3 draw against Southampton at the St Mary's Stadium.
Fourth-placed Tottenham have been knocked out of the Champions League and FA Cup this month, and Conte's comments are reportedly the final straw for the club's hierarchy.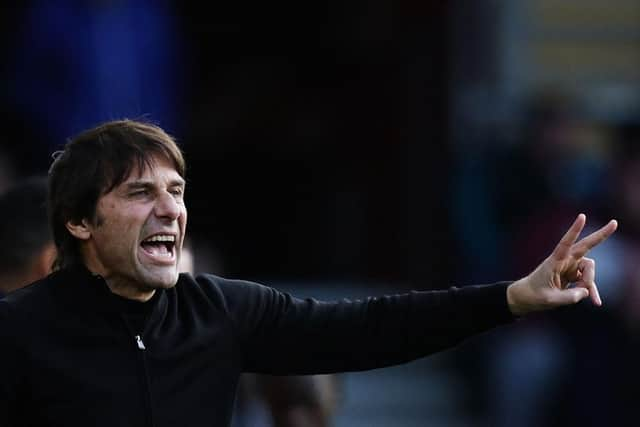 Conte, out of contract in the summer, laid into "selfish" players after James Ward-Prowse equalised with an injury-time penalty.
"If we are going to discuss the penalty, it means we don't want to see the other situations," said Conte, who was appointed 16 months ago. "I think it's much better to go into the problem, because the problem is that, for another time, we showed that we're not a team.
"We are 11 players that go into the pitch. I see selfish players, I see players that don't want to help each other and don't put their heart (in).
"Why? Because they are used to it here, they are used to it. They don't play for something important, yeah. They don't want to play under pressure, they don't want to play under stress.
"It is easy in this way. Tottenham's story is this. Twenty years there is the owner, and they never won something, but why? The fault is only for the club, or for every manager that stays here. I have seen the managers that Tottenham had on the bench.
"You risk to disrupt the figure of the manager, and to protect the other situation in every moment.
"Until now I try to hide the situation, but now, no, because I repeat, I don't want to see what I have seen today, because this is unacceptable – and also unacceptable for the fans.
"They follow us, pay for their ticket and to see the team another time, to have this type of performance is unacceptable. We have to think a lot about this."
Tottenham are two points ahead of fifth-placed Newcastle, but Eddie Howe's side have two games in hand.
Conte's side visit St James' Park on April 23.