No Premier League transfer window explosion expected – as Allan Saint-Maximin is urged to stay put by another ex-Newcastle wing wizard
Former Newcastle United wideman Chris Waddle has urged another Magpies wing wizard to stay put, despite admiring glances from the Champions League elite.
Allan Saint-Maximin has been one of the stand out players of the Premier League's Project Restart – and his form has seen a number of clubs including PSG, Arsenal, Napoli and others linked with a summer move for the Frenchman.
But Waddle thinks the 23-year-old former Nice man's immediate future would be best served staying at St James's Park.
"While you can have too many flair players in a team, I love to see players who do something different and I like Allan Saint-Maximin," said Waddle to the Racing Post.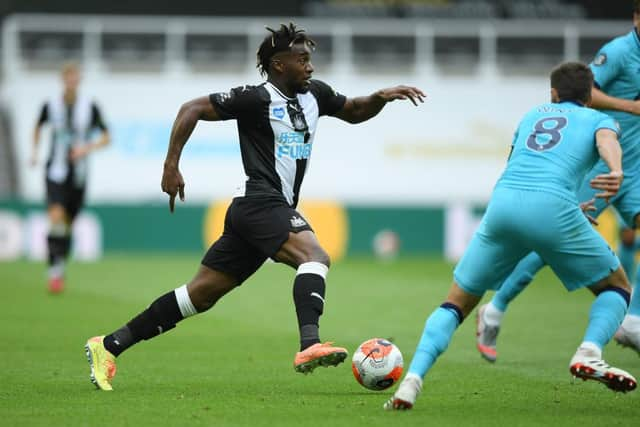 "His performances have been eye-catching even if he would surely love to play further up the pitch as he did at Nice before he moved to Newcastle. Sometimes he may be guilty of displaying his skills in dangerous areas but Steve Bruce seems to take that into account and they get on well.
"He's 23 and his name is starting to be linked with other clubs. I see Manchester United have been mentioned and maybe there's a bit too much agent talk going on, but I don't think now is the time for him to be worrying about that. He could get a move to somewhere like Manchester City and he might have the chance to play in a more advanced position but his chances would be severely limited.
"That would be pointless. You have to play. I'll say it time and again. What would be the point of starting a couple of FA Cup matches and making 20 appearances as a substitute? He's in a much better place at Newcastle and I would urge him not to make the move too soon.
"It's fine when you are 36 and you just want to be part of something or you are looking after your bank balance. He's got most of his career ahead of him, so this is no time to waste it on the bench."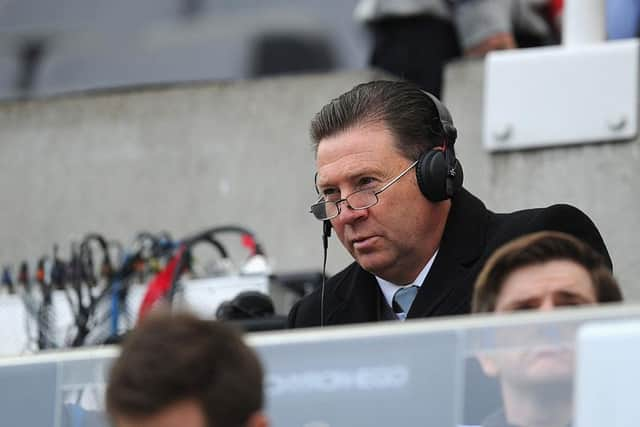 The coronavirus outbreak has sent economies across the world into depression. And while football is often its own inexplicable microcosm, Waddle thinks deals will be hit hard this summer.
"The transfer window has been extended to accommodate a domestic-only period, which should be a good idea. I just don't think we are going to see a lot of activity," he said.
"A lot of clubs are going to have to be so careful with their finances. Outside the Premier League, there may be lots of players available on free transfers but surely there won't be much activity. I've spoken about the changes needed at Tottenham and while Chelsea have spent a bit of dough already, I can see Liverpool and City making only minor changes.
"Having five substitutes looks a bit excessive. I would prefer it if we stuck to three, but at least the drinks breaks are being done away with. It was getting like an NFL game with four quarters. But if you've used five substitutes, then that means two more appearance fees and win bonuses to find and that cannot be ignored for clubs for whom every penny will count."