St James's Park on standby to host Euro 2020 matches as stars could be set for Newcastle
Newcastle United's St James's Park could host Euro 2020 matches this summer.
Wednesday, 3rd March 2021, 10:50 am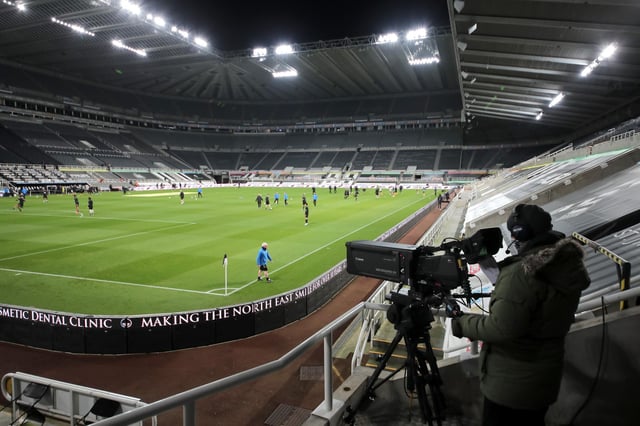 Newcastle United's St James's Park could be set to host Euro 2020 matches this summer.
Boris Johnson has offered to stage the whole of the delayed tournament which was due to take place last summer across Europe.
And reports suggest that the Prime Minister's plans have been well received by European football bosses.
Wembley is already due to stage seven games at the tournament, which will now take place this summer.
The seven fixtures include all three of England's opening group matches, both semi-finals and the July 11 final.
As well as Wembley, Euro 2020 fixtures are due to be played at Hampden Park in Glasgow, Dublin, Amsterdam, Bilbao, Bucharest, Budapest, Copenhagen, Munich, Rome, St Petersburg, and Baku.
However, UEFA wants each host country to commit to allowing fans into stadia for the games.
As it stands, only nine cities have been able to commit to Covid restrictions being eased.
But England – pending UEFA approval – could come to the rescue and host the tournament in full if the vaccine rollout is successful.
And national reports in The Sun suggest that Newcastle United's St James's Park and Sunderland's Stadium of Light would be among the stadiums chosen to host matches.
Old Trafford and the Etihad Stadium are also on the list alongside Anfield, Villa Park, Wembley, the Tottenham Hotspur Stadium, the Emirates and the London Stadium.
Missing from the list, though, is Sheffield Wednesday's Hillsborough Stadium – which was used when England hosted Euro 96.
Leeds United's Elland Road also doesn't feature with the Whites' relaying their pitch this summer.
A decision on the Prime Minister's proposals for the tournament to be hosted in England is expected in April.
However, The Times reports that the FA and UEFA believe that plans are logistically too difficult to push through.
St James's Park hosted three matches during Euro 1996 and was one of several venues used as temporary home grounds for England while the redevelopment of Wembley took place.
St James's Park also hosted some football matches in the 2012 Summer Olympics.
The stadium hasn't hosted an international fixture, however, since Brazil defeat Honduras during the London Games.
The last time St James's Park was used for an England game was back in 2005 when the Three Lions won 2-0 against Azerbaijan during their 2006 World Cup qualifying campaign.