Steve Bruce reveals what Joelinton must overcome at Newcastle United
Joelinton is playing catch-up at Newcastle United, according to Steve Bruce.
The striker was criticised for his performance in Tuesday night's 1-0 Carabao Cup win over Blackburn Rovers at St James's Park.
Bruce had started Joelinton, signed from Hoffenheim for £40million last summer, in the second-round tie, which was decided by a first-half goal from new signing Ryan Fraser.
Bruce, United's head coach, believes that No.9 Joelinton – who scored two Premier League goals last season – will be better for the minutes he had on the pitch, having missed the start of the club's short pre-season campaign.
"If we talk about pre-season, he missed a big chunk of it," said Bruce. "I think it's pretty evident that he was another one who needed a game.
"He can do as much running, but it's not quite like a match. He's got 70/75 minutes under his belt, and he needed it. I think that was pretty evident. I'm sure he will benefit from that."
Meanwhile, Andy Carroll – who was hampered by a series of injuries last season – has had a better start to the campaign.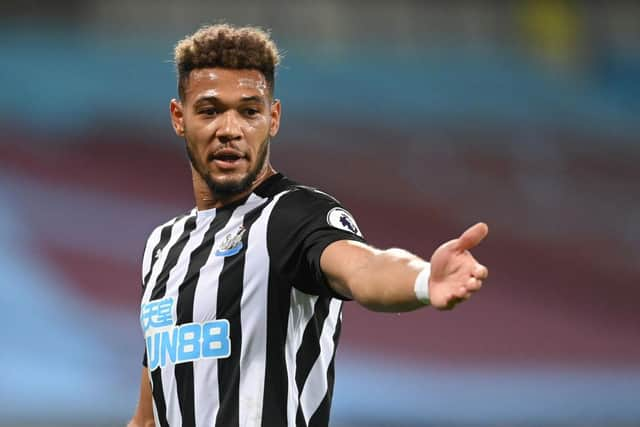 The striker, re-signed as a free agent last year, impressed against West Ham, his former club, and could again start up front alongside summer signing Callum Wilson against Brighton and Hove Albion at St James's Park on Sunday.
"It was good to see him physically well, and he's worked extremely hard to get well. I was delighted with him the other day, he resembled a young Andy Carroll.
"Look, if he's physically right then we all know what Andy can bring to the table. I hope that he can stay well. He certainly deserves to, he's worked tirelessly to be that. Let's hope that continues."
On his options up front, Bruce said: "That's one of the positions where we needed to improve.
"We needed to score more and create more, and that's always the difficult part in the Premier League, so that was always in the back of our minds for what we were trying to achieve."