The ambitious plans for a 60,000-capacity St James's Park shelved by Mike Ashley
An ambitious plan to expand St James's Park could now be revived – after Newcastle United bought back land next to the stadium.
And this parcel of land is key to hopes of increasing the stadium's capacity beyond 52,305 amid unprecedented demand for tickets.
In April 2007, the club went public with a proposed £300million development of St James's Park and the land around it.
There were proposals for a luxury flats and a hotel as well as a conference centre. More significantly, the club floated the idea of expanding St James's Park at the Gallowgate End of the stadium to take the stadium's capacity to 60,000.
Speaking at the time, then-chairman Freddy Shepherd said: "What we're proposing is something not just for the club, but for the whole city and the people of Newcastle."
The club was in the process of submitting a planning application for phase one of the development, a hotel on the site of the old supporters' club.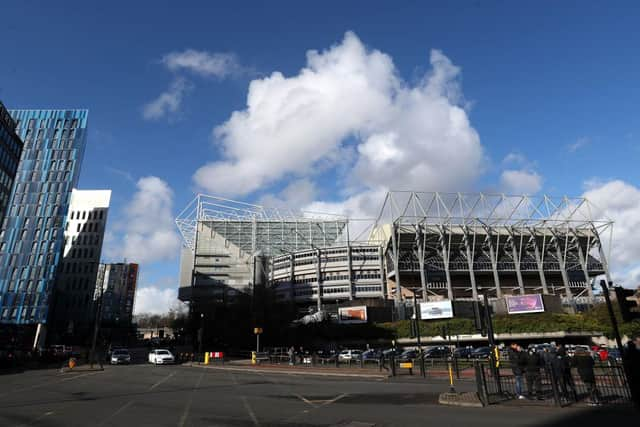 Then-Westgate ward councillor Nick Forbes said at the time: "I can't see how the club could possibly squeeze anything else on the existing site. The last thing the city needs is yet another block of luxury apartments."
However, things would be overtaken by events. Ashley started buying up shares in the club the following month – and he was soon in full control.
Twelve years on, a £120million scheme to develop luxury apartments at Strawberry Place after it was sold by Ashley to developers for £9million was controversially approved by Newcastle City Council's planning committee.
There had been more than 1,700 objections, many from United fans concerned that the scheme would prevent future expansion – and change the city's skyline.
So what about those original, tentative plans? Shepherd – who passed away in 2017 – recalled them nine years ago.
"It would've increased it by around 8,000 to take it over the 60,000 mark," said Shepherd. "We did a lot of work on it, but the costs got out of control."
It was costly, but, crucially, it was do-able.
And United supporters can now start dreaming of an even bigger home stadium now the club has bought back the land.
A version of this article was first published in 2019