These two clubs are considering summer bids for Miguel Almiron
Miguel Almiron is already attracting interest ahead of the summer transfer window, according to a report.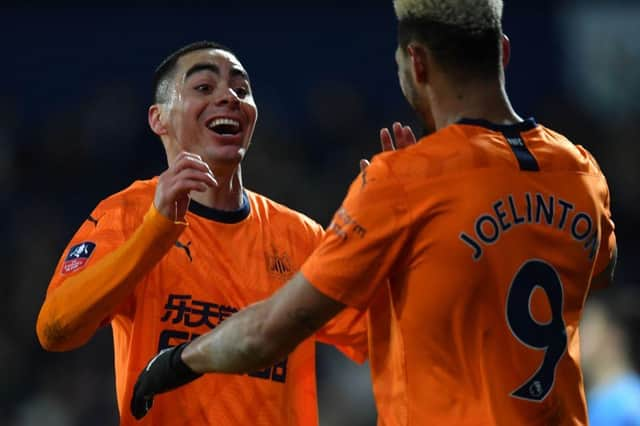 Miguel Almiron.
Almiron – who joined Newcastle United last January from Atlanta United in a club-record £21million deal – has been influential figure on the pitch for Steve Bruce and Rafa Benitez, his managerial predecessor.
Speaking last week, Bruce said: "It should be a given that they all work, but his physical stats are quite breath-taking. He trains every day. He comes in with a smile, and he's first in. He's a manager's delight. I think we've brought him back to life a little bit playing in his best position. For me, his best position is as a No.10."
Almiron, a Paraguay international, is the club's leading scorer this season with six goals in all competitions.
And Paraguayan journalist Luis Enrique Perez has claimed that Arsenal and Inter Milan are interested in the midfielder, who is under contract at St James's Park until 2024.