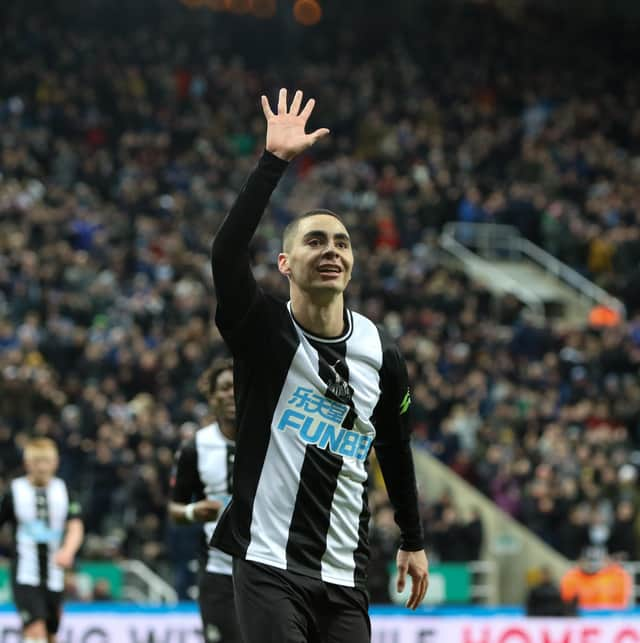 Miguel Almiron. (Pic: Martin Swinney)
Among them is midfielder Miguel Almiron, who has been carrying a thigh injury since the restart last month.
Almiron, signed from Atlanta United last January for £21million, is the club's leading scorer with eight goals after netting in Sunday's 2-2 draw against West Ham United at St James's Park. The 26-year-old played the full 90 minutes, but is now "struggling" ahead of the City game.
"He's a manager's dream," said head coach Bruce. "He's bright, he's tough, he trains every day, and he's been carrying a thigh injury, but doesn't want to tell anybody. The last 20 minutes on Sunday, he was limping about the pitch. In 18 months, he's proved to be a really top, top player."