Veteran who snubbed surprise Newcastle United transfer joins non-league club – aged 39
Goalkeeper Ben Foster has come out of retirement aged 39 – six months turning down Newcastle United.
Foster – who left Watford last summer – was approached by the club last September after Karl Darlow suffered an ankle injury in training.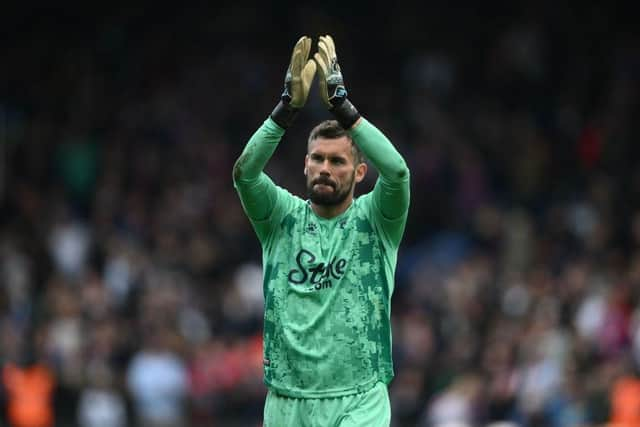 And Foster has signed for Wrexham, owned by Ryan Reynolds and Rob McElhenney, until the end of the season after the club lost Rob Lainton to an injury.
"I'm over the moon," said Foster. "I've been at the club an hour this morning, and it seems a really nice place. Everyone's down to earth – and the manager (Phil Parkinson) is top class.
Foster explained his decision to turn down Newcastle on Fozcast, his YouTube channel, earlier this season.
Newcastle decision
Speaking last September, he said: "I live in the Midlands, and to get to Newcastle by car is about for hours. It's a bit of a trek, and it's not one you can commute to everyday, back and forth.
"Even when I was at Watford, I was driving back and forth every day. I'm established in the Midlands.
"It works, it's perfect for me. This offer comes in, and it's Newcastle, and, genuinely, I've gone 'oh my gosh, this is massive'.
"I kind of that this feeling in me that I didn't really want to do it, just because of the upheaval, but if they're willing to pay me a really good wage, it's something you've got to respect, simple as that.
"I said a weekly wage that I wanted. Deep down, I'd hoped they were going to say that (no), because when I heard about Newcastle, it was a nice feeling to feel wanted.
"Since the end of last season, I'd had a few offers, but none were real Premier League concrete offers."
Foster added: "You know when people say you have to go with your gut feeling? I had a feeling deep down that I just don't want to do it."