What stunned Newcastle United head coach Eddie Howe against Leicester City
Eddie Howe has blown away by Newcastle United's fans before the club's Carabao Cup quarter-final against Leicester City.
Howe's side won 2-0 at St James's Park last night to book a place in the competition's semi-finals for the first time in more than 47 years. The club hasn't reached the last four of any competitions since the 2005, when Graeme Souness took the club to an FA Cup semi-final.
Wor Flags had organised a flag and scarf display before the game – and it stunned Howe as he walked out of the tunnel.
United's head coach said: "When I walked out from the tunnel, you could just see the scarves and the black and white, and what a picture, really.
"The stadium for night games is always a thing of beauty, but then you see that atmosphere – and the movement of everyone around the stands.
"I thought it was set up to be, hopefully, a good performance from us. You just hope that we can live up to the support we're going to get, and I thought players did.
"Credit to the supporters for not getting anxious in that moment when we were missing chances, and not quite taking the excellent moves that we had. That certainly helped the players relax, and get the goal in the end."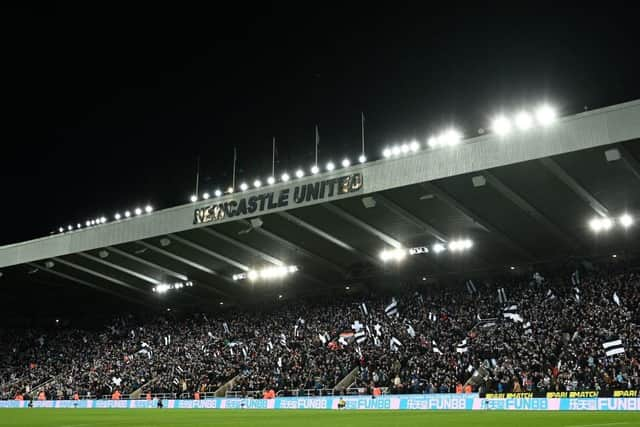 A generation of Newcastle fans haven't seen the club in a cup semi-final.
Howe said: "We're trying to be ambitious with our preparation. We're trying to attack things consistently – and take no backward steps. It's worked so far, and hopefully we can continue to do that – and make everybody proud of what we're doing."