South Shields owner sends appeal to supporters regarding season ticket offers after coronavirus suspension
South Shields owner Geoff Thompson has sent an appeal to supporters urging them to take up the club's early bird season ticket offer.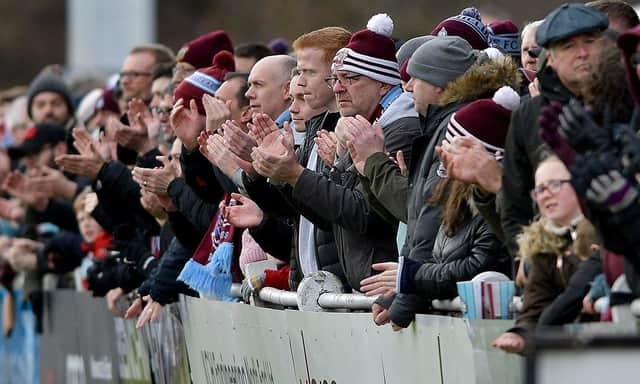 South Shields supporters.
The additional funds would help with the club's cash flow after all Northern Premier League fixtures were suspended until further notice on Monday evening.
Thompson had this message for supporters which was posted on the club's website:
"Early bird season tickets are set to go on sale for the 2020-21 campaign as early as tomorrow. For the second year running, we are offering a price freeze on the previous season's prices, regardless of which league we are playing in next term.
"We understand the concerns of many supporters and the wider public regarding the coronavirus outbreak and from a football perspective, the associated uncertainty of when the current season will complete. Whatever the outcome, the club needs to plan its financial future and football will undoubtedly prevail once this crisis is over."We would encourage fans to support us at this time because any season ticket sales will have a materially positive effect on cash flow at the club in the short-term during this difficult period."Look out for a personal invitation which will arrive in your email inbox tomorrow morning ahead of the season tickets being available at 10am. They will be available to buy online 24 hours a day and in person until 5pm."Those looking to take advantage of the early bird deal must sign up before Friday, May 1."
You can find more details including season ticket prices by visiting the club's website.