Sunderland AFC transfer news: Ex-starlet sold by Madrox for £300k makes loan move
Former Sunderland man Joe Hugill has joined National League side Altrincham.
Thestriker and his teammates Maxi Oyedele and Sonny Aljofree will continue to train with United and be available to play for Manchester United's under-21s as well as Altrincham.
Under Stewart Donald and Charlie Methven, the Academy of Light retained its Category One status. However, several exciting young starlets were allowed to depart and Madrox's watch.
Luca Stephenson, Hugill, Sam Greenwood, Bali Mumba, Francis Okoronkwo and Logan Pye all departed to various clubs higher up the food chain. The mass exodus didn't sit well with supporters with many fans feeling the club's academy was heading in the wrong direction.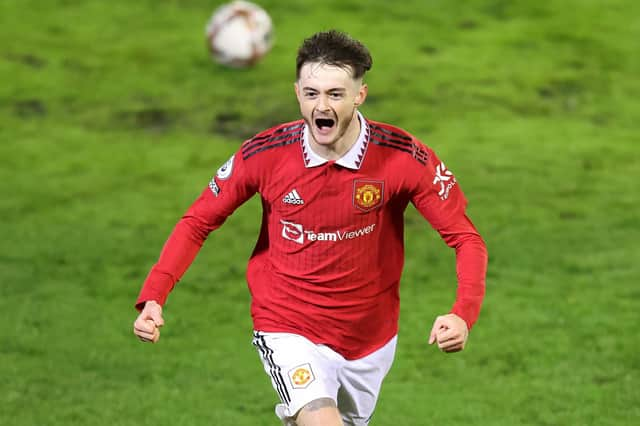 19-year-old striker Hugill arrived at Old Trafford from Sunderland in the summer of 2020 for £300,000 amid serious interest from Arsenal and Tottenham and has since sporadically trained with United's first-team squad.
Manchester United confirmed the trio's loan move as part of an innovative loan scheme designed and said: "The club would like to place on record it's thanks to the staff at Altrincham FC for their support in this process and collaboration across a number of recent projects."United have developed a number of mutually beneficial excellent relationships with local football clubs. Altrincham FC, Stockport County and Salford City have all made use of United's facilities this season, taken players from the club on loan or given players the opportunity for pro experience.
"The various initiatives showcase the Academy's dedicated support of the local football ecosystem, bringing the North West football community together to increase expertise and develop the wider game."
Travis Binnion, Manchester United's head of player development and coaching, added: "We are really pleased to launch this scheme and enable three players to gain excellent experience of non-league football."Each of them will hugely benefit from this unique learning opportunity, playing senior football in a competitive environment whenever we agree that the time is right for both clubs."We want to thank Altrincham for their support and look forward to the numerous benefits that this scheme will provide to everyone involved."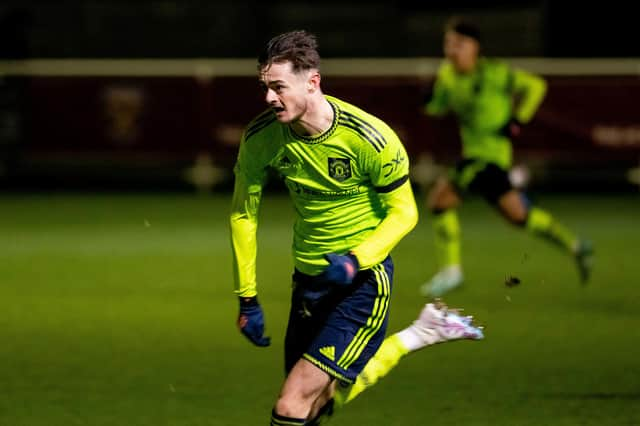 Altrincham play in the National League which is the fifth tier of English football.