'I find it really bizarre' - Alex Neil hits back at Sunderland criticism
Alex Neil has reacted to criticism from the club's supporters as he prepares to return to the Stadium of Light with Stoke City.
Neil is expected to receive a hostile reception from the home crowd after leaving Wearside to join Stoke back in August.
It came after the Scot had won promotion with Sunderland from League One via the play-offs the previous season.
Speaking to ITV ahead of this weekend's Championship fixture, Neil said: "What's incredible to me is that, obviously people will have their views on it, but they don't know all the different dynamics and aspects of everything that goes on and what's said and what's not said.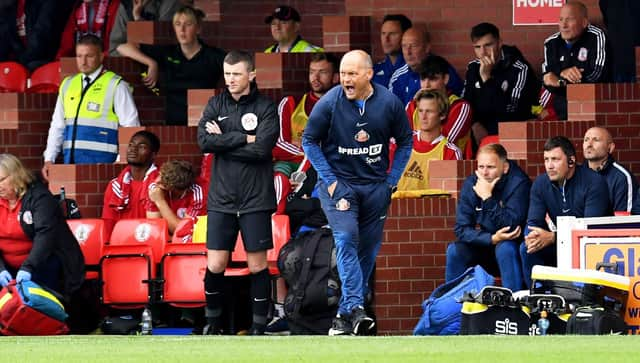 "More importantly I think that for me I was as good for Sunderland as they were for me. The team couldn't get out of League One for five seasons and I went and delivered that for them.
"I find it really bizarre now that I'm sort of painted the villain."