Tony Mowbray issues strong Sunderland striker message after Birmingham City win
Sunderland secured an important 3-1 win over Birmingham City on Saturday afternoon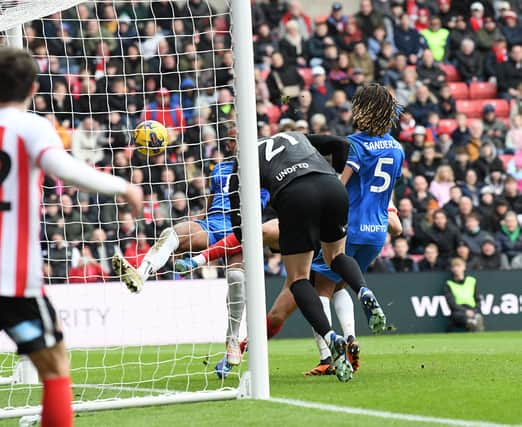 Tony Mowbray says he has no doubt that Sunderland's group of young strikers will come good after an encouraging performance in the 3-1 win over Birmingham City.
Sunderland are still yet to register a goal from a striker this season but Nazariy Rusyn was unlucky not to get on the scoresheet in this game after hitting the post with an excellent effort in the first half.
Substitute Eliezer Mayenda then went very close to a goal on his debut after his effort late in the game struck Birmingham goalkeeper John Ruddy, with Mason Burstow going even closer in stoppage time as his strike drifted just wide of the far post.
Mowbray spoke before the game about how all four of Sunderland's summer additions are going through a period of adaptation, and is confident that they will come good in time.
An attacking bench spoke to Mowbray's improving options in the final third of the pitch, with Dennis Cirkin's injury in the warm up meaning that there was no natural defender named on the bench.
"They're good players," Mowbray said of his striker's efforts.
"It's just what this club does, they bring in young players and it's up to us to polish them up, give them minutes on the pitch and allow them to play.
"As a striker, you know you're in the spotlight. If you score you're the hero, if you don't it's another game that's gone by and it becomes a story.
"We like all of these strikers, I've said it before but Mayenda is an exciting prospect. Mason came on and played a little bit wider, worked his socks off for his team and had a couple of amazing opportunities.
"We're excited by these players, it's just my ultimate call about when they're ready to start - because we've got 40,000 fans coming here expecting us to win.
"It's a fine balance, that's what I'm trying to get right and I know sometimes I get it wrong.
"Hopefully I haven't been moaning too much, but the stats have been put to me about the games we've had without a goal from the strikers.
"As coaching staff, we like these strikers. Luis Hemir didn't get on today but we like this 6ft 4 laidback kid, who is a lovely footballer and who is going to be able to head balls in. He's got a rocket in his right foot, we didn't get him on the pitch today but we had to get Mayenda on the pitch because he's showing us so much promise in training, and he's hitting the back of the net so much.
"We took Mason out of the firing line but he's come on and nearly scored brilliant goal at the end there. You've seen Adil as well come on and create real competition for Dack, Jobe, Pritchard.
"It was the other end of the pitch today where we were a bit stretched but we managed to get through it and win the game."
Sunderland travel to Plymouth Argyle for their next Championship fixture after the international break.