The story of the day as South Shields put on spirited show at League Two Cheltenham Town – but are OUT of the FA Cup
Cheltenham Town stand in between our very own South Shields and a place in the second round of the FA Cup.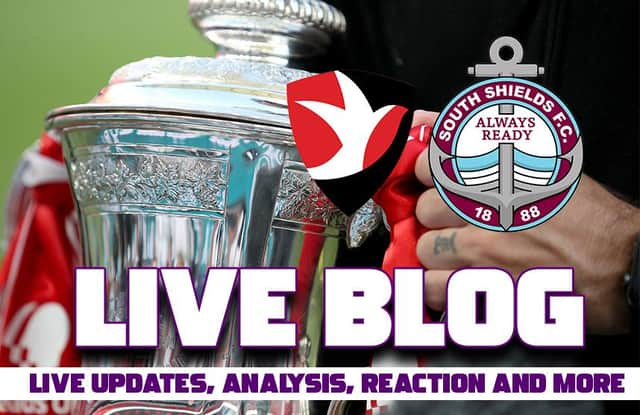 South Shields take on Cheltenham Town at the Jonny-Rocks Stadium this afternoon.
Our man Liam Kennedy is at the Jonny-Rocks Stadium for the first round clash. Follow all the build-up, action and reaction LIVE.
FA Cup LIVE: Cheltenham Town v South Shields
Last updated: Saturday, 07 November, 2020, 17:00
Key Events
Cheltenham Town 3 (May 12, 52, Sercombe 62) South Shields 1 (Osei 17)
SSFC XI (3-4-1-2): Boney; Baxter (Lowe 60), Morse, Adams; Hunter, Ross, Turnbull, Kempster (Gillies 69); Briggs; Gilchrist, Osei (McCamley 18).
The club have not reached round two of the competition since 1971
Show new updates
FT - and South Shields are beaten, but far from disgraced.
Three minutes added at the end...
Another change for the Mariners...
62' GOAL - and it could be the end for the Mariners!
53' 2-1 - it had been coming...
A catalogue of errors at the back as a cross from the left is misjudged by the backline and Myles Boney and May nets his second… It's all Cheltenham