South Shields karate club looking to grow its membership as it moves to four nights a week
A South Shields karate club has expanded and now operates four nights a week.
Published 28th Feb 2023, 09:36 BST

- 1 min read
Updated 28th Feb 2023, 09:36 BST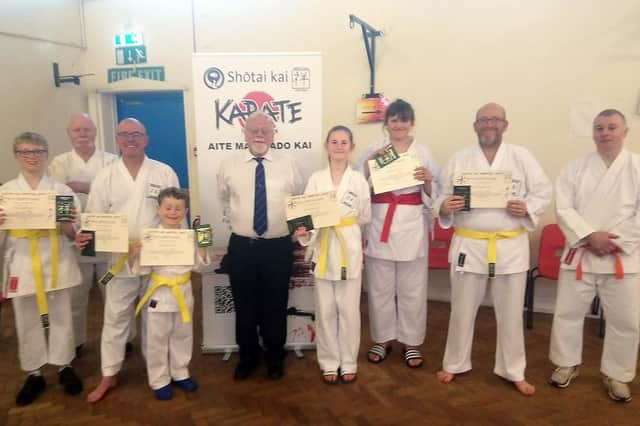 The Shotai Kai Wado Ryu Karate Club has started Thursday sessions at All Saints Community Centre in Stanley Street to go alongside its classes on Mondays. They are running from 7pm to 8pm.
The successful club's two sessions at All Saints add to the Tuesday and Friday classes at Whiteleas Community Centre, also from 7pm to 8pm.
The club currently has an introductory offer, with the first four sessions at £2.50 each.
The club offers traditional Wado-Ryu Karate, teaching Kata, Kihon, Kumite (form, basics and fighting techniques) alongside more practical elements, and bag and pad work.
Senior instructor Larry Inskip said: "It is an excellent way to keep fit, learn new skills, meet new people and learn to defend yourself. Gradings are offered every four months – from beginners to Black Belt.
After opening just over a year ago in Whiteleas, the successful club is hopeful its expansion into All Saints will see as many happy and successful students as at the Whiteleas classes.
As well as regular training sessions the club also holds social gatherings and fundraisers, and it recently took junior students to a Christmas pantomime – so there is more to Shotai Kai Karate Club than kicking and punching.
Chief instructor is Larry Inskip (7th Dan), with assistant instructors Lee Bates (5th Dan) and Erik Butchert (5th Dan).
Anyone seeking further information can contact the South Tyneside club via Facebook – www.facebook.com/Aitemas/ – or call Larry Inskip on 07751742134.