New live music venue opens in South Shields
Looking for somewhere to go 'out out' in and around South Shields? Love live music? It's time to visit old-school The Criterion and its new sister venue Garden Lane, for something that's going to rock your world.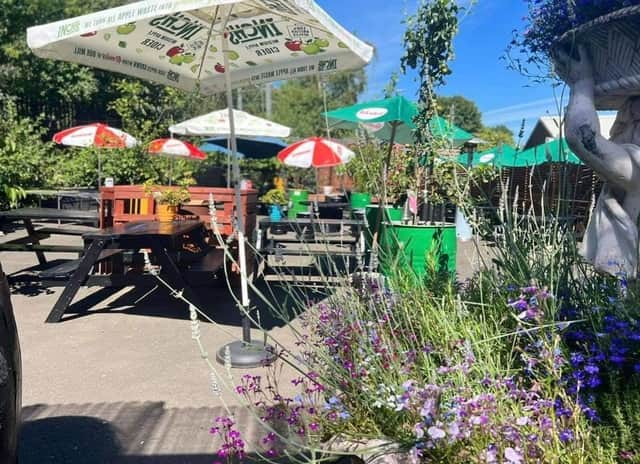 What an amazing line up of music for the summer, including Sam Thomas's new album launch
With a winning formula already up and running in the North East, local entrepreneurs Christopher Pickering and Kevin McKeith, the dream team behind The Criterion, have expanded with the grand opening of Garden Lane, a new open-air live music venue, pub and kitchen.
It's an exciting addition to what's on offer in Shields, and will be sure to draw in a crowd looking for great sounds, alternative food, karaoke and bottomless brunches.
Both venues have their own unique vibe, and each offers the magic ingredient that turns a night out into a great night out.
Make a date … The Criterion and Garden Lane offer something extra in South Shields
The Criterion – old school, but with a modern twist
If you love great ale brewed on site, home-made bar snacks, a fabulous two hour bottomless brunch for just £25 a head or even a mouth-watering free cheeseboard on Sunday evenings from 6pm onwards, then this is the place for you.
You'll love the film set splendour in the interior; this has the feel of how pubs should be, not a bland duplicate of chains up and down the country. Not only does it offer up character, charisma (and don't forget the amazing home brews) seven days a week, you can hire it for private events, so you get The Criterion charm all to yourself.
It's already a firm fixture on the South Shields scene, but if it lacks one thing it's decent outdoor space. This led Kevin and Christopher to research, develop and open something entirely new for the North East, offering a brilliant array of live music and amazing opportunities to local acts.
Music lovers will tell you the talent and the set list are only part of a performance – the space is the extra member of the band, and can turn an okay night into a gig to remember.
Garden Lane, an open-air venue, offers a new place to discover up-and-coming sounds alongside old favourites, helping to kick-start careers and really pushing singers from the North East onto a fitting stage. With an industrial vibe, this garden delivers on every level – sound, setting, and style. Whether you love cocktails or craft ale, live music or really decent chat with friends, this is the place to be.
As one reviewer listed on Facebook: "Best place in Shields! Live singers, cheap cocktails and the food is unreal."
Garden Lane is convinced its food offering brings something new to the region too … you can eat in, order on Just Eat or collect, whatever you want, you won't be disappointed. Beat the Cost of Living Crisis with this deal – this summer, kids eat for just £1 with any adult meal.
For something a little more grown up, how about some tasty tapas with a bottomless brunch? Two hours of Mediterranean delights, non-stop refreshments and great company – it's hard to imagine a better way to spend time in the garden.
The calendar is already filling up at Garden Lane. You won't want to miss out on local lad Sam Thomas's new album launch on August 13, from 6pm till late. He's been a big name in the North East for years, trying out various genres before finding his own niche. Ahead of the Garden Lane gig Sam said: "It's all about good music, good food, good drink and most importantly good company!"
And can you think of a better way to spend a bank holiday weekend than at a garden party? On Sunday, August 28, from 2-7pm, you'll enjoy some fabulous new music, a crowd karaoke, bingo and other games … bring on the sunshine!
As part of the drive to promote the North East sound, Kevin and Christopher are keen to help the careers of local artists, who they feel can bring a different dimension to any events. If you want to book an act for a corporate function, educational setting, wedding, christening or party, you can email [email protected]
Chris said: "We are passionate about supporting new talent and have created a Spotlight Programme, designed to give unique performance opportunities to young artists.
"Working with national organisations we have been able to provide 112 performance slots this summer from Northumberland to Isle of Wight and Norfolk to North Wales. There are all paid performance opportunities for young people aged 25 and under.
"What started as a small project in February has grown massively and now we have hundreds of artists on our books taking advantage of the unique opportunities we have."
They also hope to start offering qualifications to people who sign up to the Spotlight Programme.