Action call over 'weak' road bridges
South Tyneside has four road bridges that are deemed to be 'substandard', new figures suggest.
Published 5th Feb 2021, 14:20 BST

- 1 min read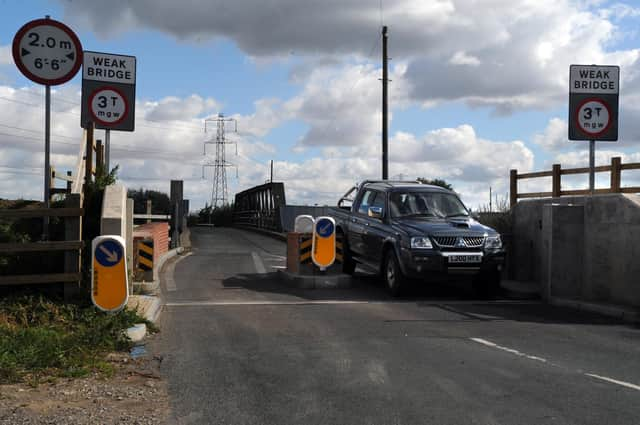 According to analysis by motoring research charity the RAC Foundation, four of the borough's 39 council-managed bridges were found to be unable to support the heaviest loads – such as lorries of up to 44 tonnes.
The bridges are on Albert Road, Jarrow, Hedworth Village, Follingsby Lane, and West Park Road, South Shields.
A spokeswoman for South Tyneside Council said: "The bridges in question are not unsafe. They are suitably signed and safeguarded from abnormal loads.
"Works to strengthen the Albert Road bridge in Jarrow are currently ongoing. This includes concrete repairs, resurfacing, new bridge joints and replacement parapets."
The foundation says these bridges are among 3,100 council-owned bridges nationally cannot carry the heaviest vehicles.
Nationally, local authorities said they would ideally get 2,256 bridges back to full carrying capacity, but only expect to bring 392 up to scratch over the next five years.
The research was carried out in partnership with Adept, a group representing local authority bosses responsible for transport and other sectors.
Kevin Dentith, chairman of ADEPT's national bridges group, said: "Whilst the number of substandard bridges may appear worrying it does not mean a bridge is unsafe as it will be managed by the local authority, usually by a weight limit."
He added that councils would only be able to make such bridges fully functional again if they receive more government funding.
A Department for Transport spokeswoman said: "We are providing over £1.1bn in funding to local authorities this year to ensure infrastructure – including bridges – are maintained effectively."