South Shields restaurant owner hailed 'The Curry King' at The Nation's Curry Awards
Shah Lalon Amin operates the award winning Delhi 6 restaurants and Babaji Sunderland
Published 21st Feb 2023, 09:39 BST

- 1 min read
Updated 21st Feb 2023, 09:40 BST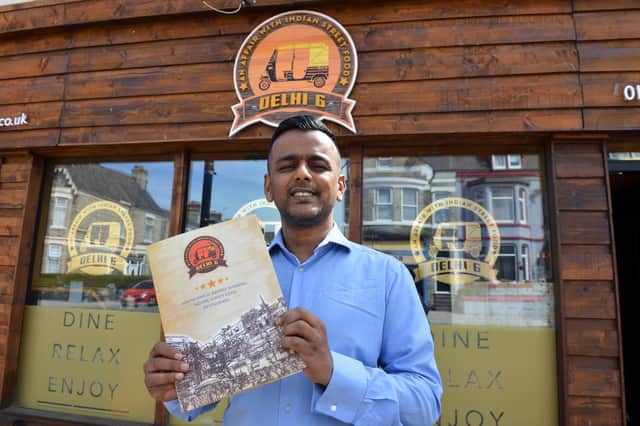 A restaurant owner from South Shields was awarded the top honour at The Nation's Curry Awards in Manchester last night.
Shah Lalon Amin was named this years 'Curry King' "in recognition of his dedication and unwavering passion for the industry, and the remarkable growth of his company."
The restauratuer operates the award winning Delhi 6 street food eatery in South Shields as well as Babaji Sunderland which opened last month.
After his win, Shah said: "I was genuinely shocked to hear my name being read out, but of course I am humbled to receive such an honour, it is the biggest award I've received in my business career. To be awarded The Curry King is simply beyond my dreams.
"I thank my family for motivating me, for helping me become the entrepreneur I am today. I am very grateful to our customers, their loyalty and support has got us this far."