Summer holidays spark cold water warning from police team who patrol the North East's coast
The police team tasked with patrolling the region's coastline has shared a 'stay safe by the sea' message as they prepare for people to flock to its beaches this summer.
Published 20th Jul 2021, 20:44 BST

- 2 min read
Northumbria Police's Marine Unit are asking people to be careful as part of World Drowning Prevention Day on Sunday, July 25.
It aims to raise educate on the dangers when entering water without taking the correct safety measures, with figures showing 254 people died because of drowning last year across the UK.
Sergeant Suzanne Crossley, who leads the specialist team, said: "People understandably want to enjoy the stunning beaches we have here in the North East during the summer holidays however it is important to know how to do this safely.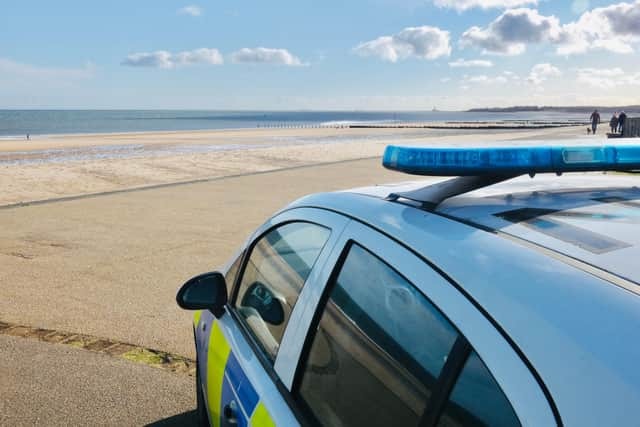 "The temperature of the North Sea ranges from 13C to 15C, with cold water shock occurring at any temperature under 15C, so please be careful.
"When cold water shock takes place, breathlessness occurs which coupled with initial panic can lead to inhaling water into the lungs which sadly in many previous cases has been fatal so please be careful."
*If you fall into water, fight your instinct to thrash around.
*Lean back, extend your arms and legs.
*If you need to, gently move them around to help you float.
*Float until you can control your breathing.
*Only then, call for help or swim to safety.
Sgt Crossley added: "For many people their natural instinct will be to try and save someone in difficulty but as soon as you enter the water you will be putting your life at danger too.
"Please do not enter the water yourself and instead dial 999 and ask for the Coastguard.
"The coastguard, Marine Unit and our colleagues at the fire service are highly trained and able drive boats at high speed with skill and precision to get to a casualty as quickly as possible.
"The best support you can give is keeping eyes on the person in danger, providing valuable information so we can pinpoint an exact location.
"If you see someone in danger, act fast, act sensibly.
"Throw a life ring if possible, keep your eyes on the person and wait for emergency services to arrive."
Enjoy our headlines with fewer distractions and sign up to a digital subscription today - fewer ads, faster load times and all of the stories you need.
Your support for our journalism means we can continue supporting our communities for generations to come.
Click 'Subscribe' in the menu to find out more and sign up.