'Failed on growth, failed on debt, failed to tackle inequality' - MP blasts the Budget
Jarrow MP Stephen Hepburn was scathing in his analysis of the Budget.
Published 17th Mar 2016, 06:50 BST

- 2 min read
Updated 17th Mar 2016, 06:56 BST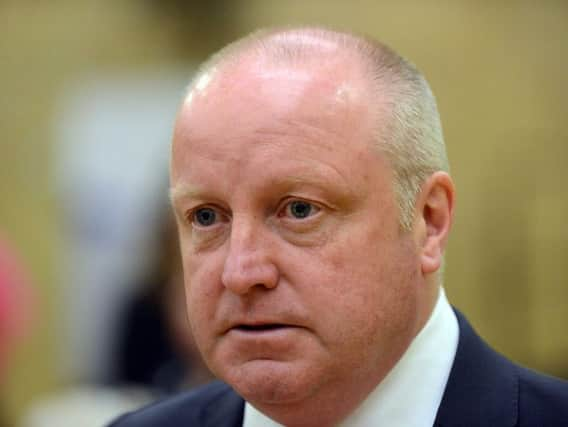 "Osborne has failed on growth, failed on debt, and failed to tackle inequality," he said.
"The Tories are driving through callous cuts to the weakest in society, while continuing their handouts to the rich.
"This government does not give a second thought about the plight of struggling communities such as ours."
Coun Ed Malcolm, lead member for resources and innovation at South Tyneside Council, said: "The Chancellor's statement says little and does nothing to benefit
the majority of Gazette readers.
"Announcements for major infrastructure projects announced today are either existing projects or proposals that will never come to fruition in our lifetime.
"What this budget does is continue to tighten its grip on our most vulnerable residents. It is predicted that between 2010 and the end of this parliament, Government funding to the Council will have fallen by over 60%.
"I want to reassure everyone that as a council we will continue to do all we can to protect the most vulnerable in our society whilst continuing our ambitions to create jobs and opportunities for the people of South Tyneside."
North East Chamber of Commerce head of policy and campaigns Jonathan Walker, said: "We are pleased our lobbying has helped secure a firm commitment to upgrade the A66 and A69.
"However we are disappointed the Chancellor has not heeded our calls for further detail on big reforms such as the apprenticeship levy.
" The Government has said it is committed to stability yet doesn't provide businesses with sufficient detail to plan for the future."
TUC regional organiser Beth Farhat said: "The Chancellor shows his economic plan and reliance on austerity policies still isn't working.
"The Government can't be taken seriously on devolution while it is demolishing funding for local services."