'His light hasn't gone out': Last man to light South Shields Lighthouse remembered after Storm Babet damage
Bob Johnson retired from the lighthouse after a long and colourful life at sea.
Watch more of our videos on Shots! 
and live on Freeview channel 276
Visit Shots! now
When South Shields Lighthouse was badly damaged in last week's storm many were devastated by the destruction.
But for one local family it runs much deeper.
"It was sad because to me I thought it was my grandad winking at me, when the light would flash. I always thought it was his lighthouse. In my mind, I always thought he was there," said Claire Watson.
Claire's great grandad, Bob Johnson, was the last man to manually light the lighthouse before everything became automatic in the 1980s, but this wasn't his only connection to the sea.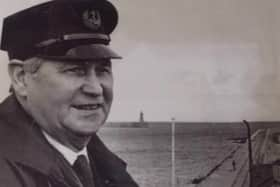 In 1929, at just 13-years-old, Bob became a stowaway and began his journey around the world. At 14, he joined the Merchant Navy and served until 1966 when he returned to South Shields to take care of his sick wife, Ena.
By the end of those 37 years Bob had owned a bar in Hong Kong, a ranch in New Zealand and yet his time at sea largely remains a mystery to his family.
Claire's mother, Susan, has his medals but the Navy still won't tell the family what he was doing.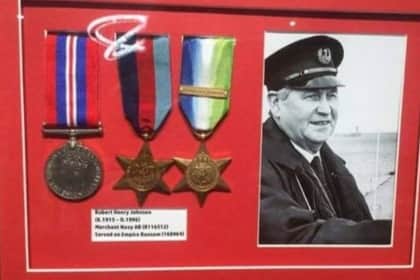 On returning to South Shields in 1966, Bob became a pier attendant, keeping check of weather conditions, looking out for distress signals and manually lighting the lighthouse.
His granddaughter Susan remembers going to work with Bob. She was with him at the top of the lighthouse for the launch of the ESSO Northumbria which, at the time, was the biggest vessel ever launched on the Tyne.
"He used to get me to help polish the brass, it was something he was very proud of," said Susan. "I was surprised at the size of the bulb. If I remember right, it was not much bigger than a football and the light was made by mirrors reflecting the bulb's light."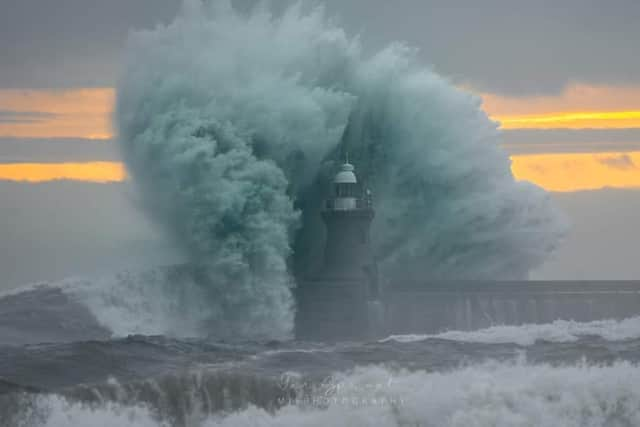 Bob retired in 1980 shortly after lighting the bulb became automatic and in 1996 the former stowaway died at the age of 80 after a year-long battle with cancer.
"I mean, he's been gone 27 years now, but the lighthouse brings it all back," said Claire.
"He was an amazing great grandad and he had so many stories and tales which I tell my own grandson now. I think he'll grow up telling the stories too, he's left behind a legacy. He was just something special.
"In our family, his light hasn't gone out."