New Mayor of South Tyneside pledges to rally for a 'better world' for residents and communities during year in civic role
The new Mayor of South Tyneside has pledged to rally for a "better world" for residents and communities during his year in the civic role.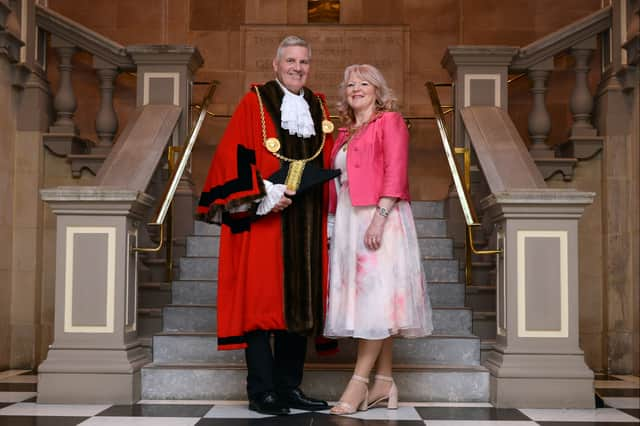 Councillor John McCabe, Hebburn South ward councillor, was selected as Mayor for 2023/24 at South Tyneside Council's annual meeting on Tuesday.
The veteran Labour councillor will take over the ceremonial chains from councillor Pat Hay, who served a historic two-year term which covered part of the Covid-19 pandemic, death of Queen Elizabeth II and proclamation of King Charles III.
Councillor Margaret Peacock was also sworn in as the new Deputy Mayor for 2023/24 at the annual meeting, with former councillor Gladys Hobson taking on the role of Deputy Mayoress.
At the meeting, tributes were paid to the late councillor Joe Amar, a former Deputy Mayor who had to step down from the role due to health issues before sadly passing away in April, 2023.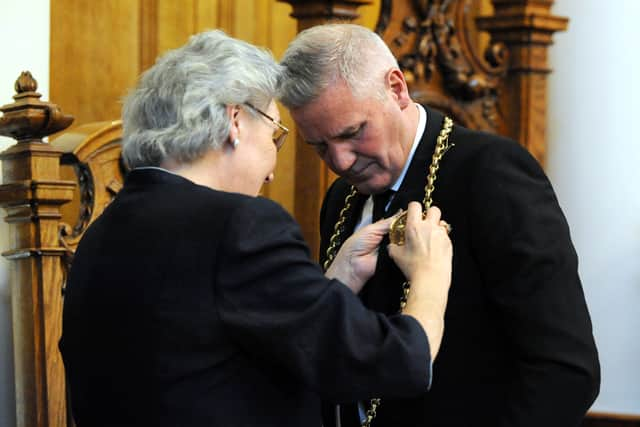 Councillor John McCabe thanked colleagues for the nomination and said he hoped to use the Mayoral role to unite the council in tackling poverty and helping the borough's most vulnerable.
He said: "My antecedent history is the fact that the driving force in my life is to help people.
"My mother was a district nursing sister for over 40 years in the Hebburn and Jarrow area and my father was in the St Vincent De Paul [Society]and both of them would have been very proud today.
"My sisters and brothers were all brought up with the same work ethic, that you're there to help people and that's my overriding job in South Tyneside.
"It's to help the residents and the communities get better and I look forward to the challenges that we have, many challenges in today's society.
"The final thing I would like to say is that an overriding thing for me is the eradication of poverty, that's the number one especially in today's climate.
"I don't have to tell experienced colleagues about this. We're all getting casework every day in regards to that, about how people are suffering.
"So let's make it a better world. I can't do that as an individual but together as a team, and that's everybody politically working together, let's improve for our residents and our communities".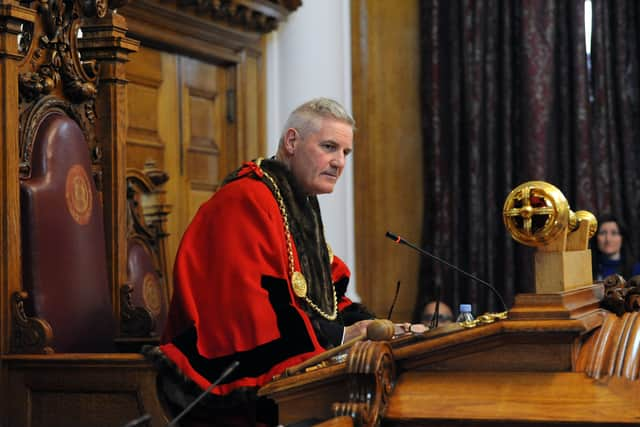 The councillor, who previously worked as a mining engineer as well as setting up a taxi business, was first elected to South Tyneside Council in 2003.
Born in 1955, he has lived almost all of his life in Hebburn and was educated by the Order of Marist Brothers in Dumfries as a young boy, as well as serving as a police officer for three-and-a-half years at Durham Constabulary.
In recent years, Cllr McCabe has been credited for his work as chair of the People Select Committee, where he steered a Poverty Commission which helped to develop initiatives to benefit borough residents.
Alongside key political roles in the borough, including chief whip for the council's Labour Group for more than a decade, he still works as a private hire taxi driver which colleagues say helps him stay in touch with his constituents.
Several tributes were paid to Cllr McCabe from across the council chamber, including from Labour colleagues and some opposition councillors.
Councillor Angela Lamonte, who nominated Cllr McCabe as Mayor, paid tribute to her ward colleague who she has known personally for around 45 years.
Cllr Lamonte said: "I've always found him to be honest, hard-working, caring and compassionate, an oracle of knowledge and a stickler for the rules with a great work ethic who always gives 100%. Anything else just wouldn't do".
In one of his first acts as Mayor, Cllr McCabe invited a vote of thanks to outgoing Mayor Cllr Pat Hay and her Mayoress, close friend Mrs Jean Copp.
The pair managed to raise what was described as a substantial amount during their two years for charity Cancer Connections and The Customs House, as well as carrying out almost 2,000 engagements.
Outgoing Mayor Cllr Hay thanked everyone for their support and said she had many "historic memories to treasure".
Cllr Hay continued: "We have done so much over the past two years, too much to mention here today but I will say this.
"We live in a wonderful place that we should be very very proud of, we have carried out our roles with much pride and enthusiasm and showcased South Tyneside wherever we have gone.
"We have carried out over 1,800 engagements over the past two years and it has been an honour to do so for the Mayoress and I".
Cllr Hay added: "Good luck Mr Mayor alongside your Mayoress as you set out on what I hope will be a memorable year in office.
"I hope that elected members from all political parties and the good people of South Tyneside give you the support they have given to me the past two years."
Cllr McCabe will be supported in his Mayoral role by his wife Julie as Mayoress and his chosen charities will include the borough's food banks and Hospital Radio South Tyneside.