NHS Strikes 2023: Junior doctors begin voting on industrial action - here's when they may strike
The strike action would take place in the coming weeks
Junior doctors who are members of the British Medical Association (BMA) will today vote on whether or not to take part in industrial action. Around 45,000 junior doctors will be balloted from today.
The ballot comes as a survey revealed almost three quarters of members are 'very worried' about the cost of living crisis. To tackle this, the BMA is calling on restoration of junior doctors' pay to the levels of 2008/09, since when it has calculated it has eroded by 26.1 per cent.
More than half of doctors said they had difficulties paying utility bills, and 45 per cent struggled to cover rent and mortgage payments and essential travel such as commuting to work. Half of respondents to the survey said they have been forced to borrow money from friends or family to keep afloat, 30 per cent have been in their overdraft for consecutive months and 28 per cent are unable to pay off their credit cards each month.
The ballot is open for several weeks, and is due to close on February 20. The last 'safe day' for ballots to be posted is February 16.
Vivek Trivedi and Robert Laurenson, co-chairs of the BMA junior doctors committee, said: "The prime minister says his door and that of the health secretary, are 'always open' but, after more than a decade of pay cuts, no offer to restore our pay has been made – and all our calls to meet, and letters to the health secretary and his immediate predecessors, have been ignored. When we are faced with such resolute ongoing silence, and there is no agreed settlement on the table, then we are left with no choice but to act.
"Junior doctors are not worth a quarter less than they were 15 years ago nor do they deserve to be valued so little by their own Government. Pay erosion, exhaustion and despair are forcing junior doctors out of the NHS, pushing waiting lists even higher as patients suffer needlessly.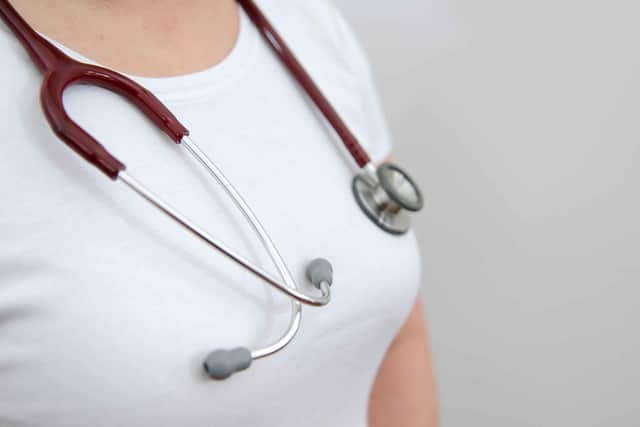 "The Government's refusal to address 15 years of pay erosion has given junior doctors no choice but to ballot for industrial action. If the Government won't fight for our health service, then we will."
When would junior doctors strike?
If the ballot surpassed the 50 per cent majority threshold, the BMA would call out workers for strikes in March. This would be for 72 hours on dates to be confirmed later.