CHILDLINE ADVICE: Bill could help tackle online child sex abuse that is now taking place at a 'record scale'
A common reason for young people to contact Childline is unpleasant or upsetting online experiences like bullying, grooming, abuse or encountering offensive or upsetting material on social media.
Published 9th Jan 2023, 00:00 BST

- 2 min read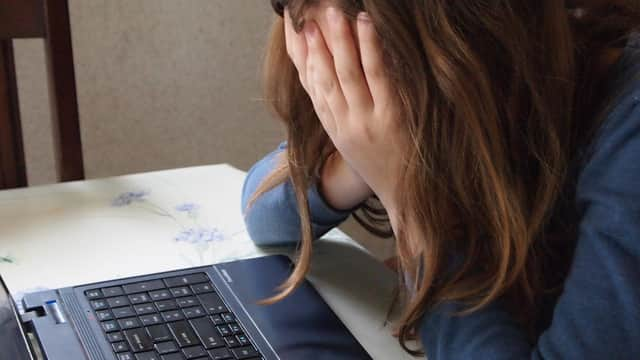 Our counsellors are there around the clock to support children when they need us, but more can be done at the source to help protect children from this kind of online experience.
For over four years, the NSPCC has called for the introduction of an Online Safety Bill that will help keep children safer online.
This month, the Bill is due to enter its final stages, after months of delays which saw the number of online child sex offences continue to rise.
Done properly, the Bill can hold tech bosses legally responsible for the safety of young people who use their platforms. That's something that recent research shows the public overwhelmingly supports.
YouGov research found four in five UK adults (81%), keen to see senior tech managers held legally responsible for stopping children being harmed by social media, while two thirds of those questioned (66%), would want senior managers prosecuted for failures that resulted in serious harm to children.
As it currently stands, the Bill would only hold tech bosses responsible for failing to give information to the regulator Ofcom, and not for decisions made by their companies that result in preventable harm or sexual abuse.
An estimated 23,000 online child sex offences have been recorded by police forces across England and Wales since the Bill was delayed by the Government's leadership contests last summer.
Since then, MPs from across the House have joined the call to ensure senior managers are held responsible if their platforms contributed to the serious harm, abuse, or death of a child.
Child sexual abuse is taking place at a record scale online, and the Bill can deliver effective legislation to keep children safer online.
The UK could become the global authority for children's safety online.
Of course, whatever happens, our Childline counsellors will be there to help and support children who have suffered any kind of online abuse.