LEGAL EAGLE: A Lasting Power of Attorney - guidance on the rules
Can my loved ones make decisions about my finances and health care if I lose capacity, and can I make those decisions for them if they lose capacity?
By Andrew Freckleton
Published 19th Sep 2023, 08:00 BST- 2 min read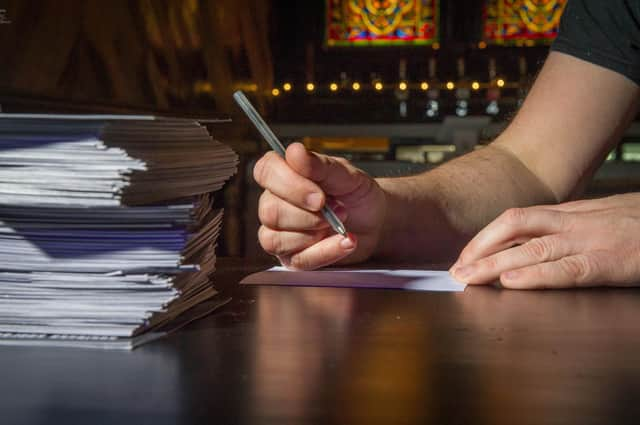 Without a Lasting Power of Attorney (LPA) your loved ones cannot make decisions about your finances or healthcare if you lose capacity. This is because they will not have any legal authority to deal with your affairs.
For the same reason, if your partner or a family member loses capacity, you will not be able to make decisions about their finances or healthcare without an LPA.
Q: What is a Lasting Power of Attorney?
A: An LPA is a legal document which allows you to appoint someone, known as an attorney, and gives them legal authority to make decisions on your behalf should you lose capacity to make decisions in the future. Those decisions can be in relation to either your property and finances, or your health and welfare, or both.
Q: What is meant by Mental Capacity?
A: To make an LPA, you must have mental capacity at the time you sign the document. Mental capacity is the ability to understand, retain and use or weigh relevant information in order to make a decision, as well the ability to communicate that decision.
Essentially, at the time of making and signing the LPA you must understand the concept of handing over responsibility of your affairs to your attorney(s).
Q: Who can I appoint as my Attorney?
A: You can appoint anyone over the age of 18, who has mental capacity. Your attorney does not need any legal experience, and people often appoint their partner, a family member or a friend.
Q: What does an LPA for my health and welfare mean?
A: This means that your attorney(s) can make decisions about your healthcare, treatment and living arrangements should you lose capacity to make those decisions yourself.
Q: What does an LPA for my finances mean?
A: This means that your attorney can make decisions about and deal with your property and financial assets.
Q: When does an LPA take effect?
A: A health and welfare LPA only comes into effect once you have lost capacity.
An LPA in respect of finances can come into effect before you lose the ability to make your own decisions, but only if you give permission for your attorney to make such decisions. If you do not give permission, your LPA will only come into effect once you have lost capacity.
Ben Hoare Bell LLP regularly advises people in relation to Lasting Powers of Attorney or Deputyships. If you would like further advice, please do not hesitate to get in touch with our Court of Protection Team on 0191 565 3112 or email [email protected]. Visit www.benhoarebell.co.uk for further information.