Angel wings and midnight mass with the Bishop of Jarrow
An art project started by church-goers back is bringing a little seasonal pleasure at Christmas.
It stemmed from an art project started in Jarrow churches in October.
Children, parents, carers and grandparents have all enjoyed creating their own feathers, which have now been turned into angels' wings.
When the October half-term holiday was over they kept on colouring in, with members of the congregations and organisations connected to four churches.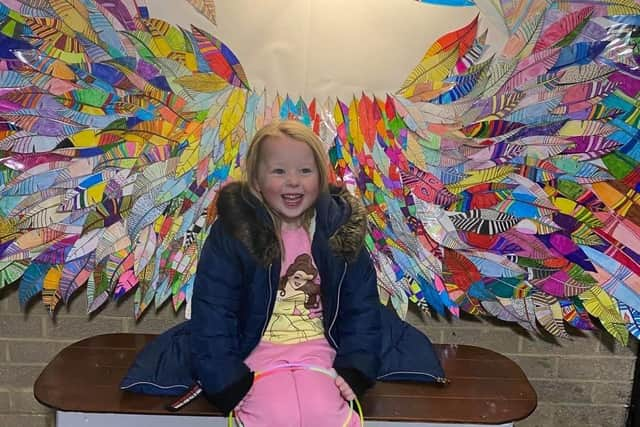 The churches are: St Peter's Church on York Avenue, St John the Baptist on Nairn Street, St Simon's on Wenlock Road and St Paul's on Church Bank.
'Blank' feathers were taken to people who were unable to get to church themselves – and to one lady recovering in a care home. Others took copies home for their children and grandchildren to colour and be part of the project.
The feathers have been put together to create a beautiful pair of angel's wings, which youngsters have had fun posing in front of.
The wings brought smiles to many a face at St Peter's outdoor carol service and St John the Baptist's Christingle service. They will be taken to another service, which takes place at 4pm on Chritmas Eve, the Christmas Eve Crib Service at St Simon's, before returning to St Peter's.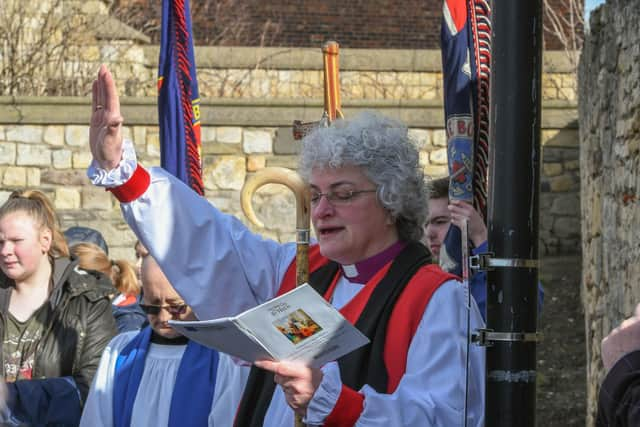 Revd Lesley Jones, rector of the parish, said: "We would like to say a huge thank you to everyone who got involved.
"There's something about people of all ages making their mark, offering something of their own style and favourite colours, that means when all of the pieces come together it gives us something quite wonderful.
"This speaks of everyone being welcome and able to be themselves. So it sounds like there is probably a sermon in all of this."
Parishioners are reminded too that midnight mass will be celebrated from 11.30pm at St. Paul's with the Bishop of Jarrow, the Rt Revd Sarah Clark, in attendance.
There is also a 10am Christmas Day Eucharist at St Peter's. All are welcome to attend.