Care home chef takes on new challenge as he gets adorable residents involved in art classes
A much-loved care home chef has embraced a new challenge outside of the kitchen – holding art classes for residents.
Published 25th Feb 2020, 12:28 BST

- 2 min read
Updated 27th Feb 2020, 01:20 BST
Palmersdene Care Home residents in Jarrow have been embracing their creative side with art sessions, thanks to their chef Alan Bulmer.
The home, based on Grange Road West, cares for elderly people and offer specialised services for people with dementia.
The Anchor home, entered the Anchor group-wide competition for the best festive cake in December 2019 – going up against other residents from homes across the country.
As part of their entry they were asked to demonstrate evidence to show and explain how they made the cake – but these Jarrow residents went one step further.
With the help of Alan they decided to make their own recipe book including the method, ingredients and some festive photos of them in action.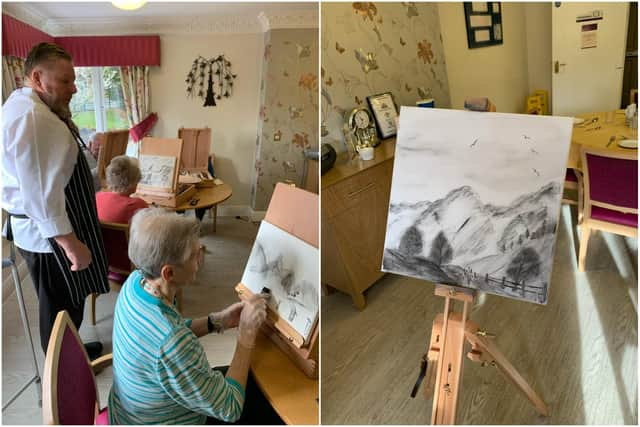 And now he is turning his hand to art, holding the weekly classes with residents in between making dinner and cakes.
Care home deputy manager Megan Graves said: "Alan does art in his spare time but now he had brought it into the home, doing weekly art classes with the residents.
"They all absolutely love it and Alan is enjoying it too.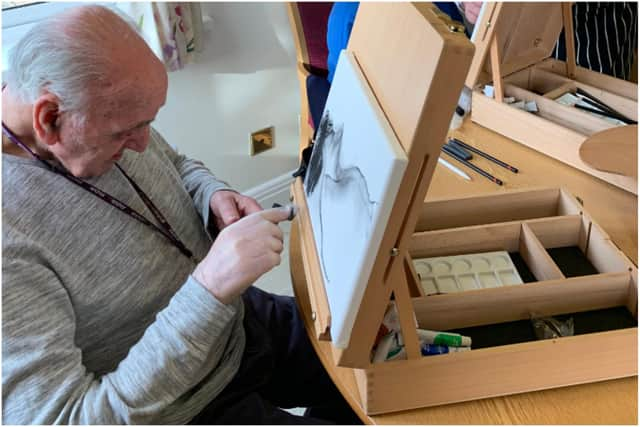 "It is something totally different for Alan to do, he is holding the classes during his working day as well as cooking the meals, so he is really going the extra mile.
"Some of the residents are living with dementia and they are particularly enjoying it and Alan is holding the classes in small groups to give one-to-one support.
"We plan on having a wall in the home where we will be able to display all of their art work."