CHILDLINE ADVICE: The simple steps to keep your child safe when they're online
This Christmas, millions of children across the country will receive a new smartphone, tablet, games console or laptop as a present, and will be making full use of their internet allowance before the festive turkey is even in the oven and cooking.
Published 21st Dec 2020, 00:00 BST

- 2 min read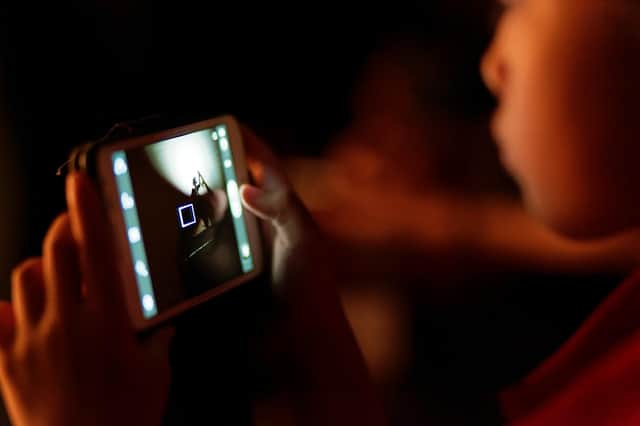 It's wonderful to see them excited by new gadgets, but it can also be difficult to keep track of who they are speaking to and the content they are viewing.
The internet puts endless information in their hands, but it also exposes children to the risk of grooming and indecent material, as well as online bullying.
Between April and October, as children spent more time online than ever during the pandemic, the number of counselling sessions delivered by our Childline service related to online bullying rose by 70%, with an average of 228 children driven to contact our counsellors each month.
It can be hard to keep up with the latest tech, but the most important things you can do to help keep children safe online are also the simplest – take a few minutes out of your week to have a conversation with them, and ensure any device they're using has adequate security measures set up.
Ask what they're watching, playing and who they're speaking to.
Find out which apps, games or social media sites they're using, and take simple steps to block sites, searches or apps you don't feel they should be able to access.
To help you navigate the challenges of the online world, the NSPCC and O2 set up www.net-aware.org.uk – a free website offering guidance on the latest apps, sites and games, with easy-to-understand tips on how to make your child's new phone, tablet or laptop safer.
Childline is here for children who need to talk about negative online experiences, but if you present them with the safest device possible, you've given them a good head start.
Explore games or apps together, find out how to block or report unwanted comments or material, and have regular conversations about how they're getting on.
The internet can be a scary place, but with a conversation or a little online research, we can help you make it a little less scary.