Grandmother helps deliver her grandson after her daughter goes into labour at home
Supergran Dawn Conway sprang into action when daughter Lynsay's labour went into overdrive.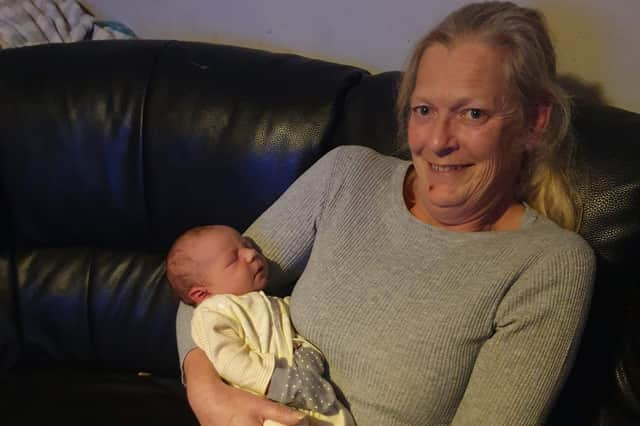 Dawn, 51, had gone to the home Lynsay and partner James Mitchell share in Bedford Avenue, South Shields, when the 34-year-old went into labour with her sixth child.
But Dawn found herself stepping into the breach when little Roman unexpectedly arrived while an ambulance was still on its way.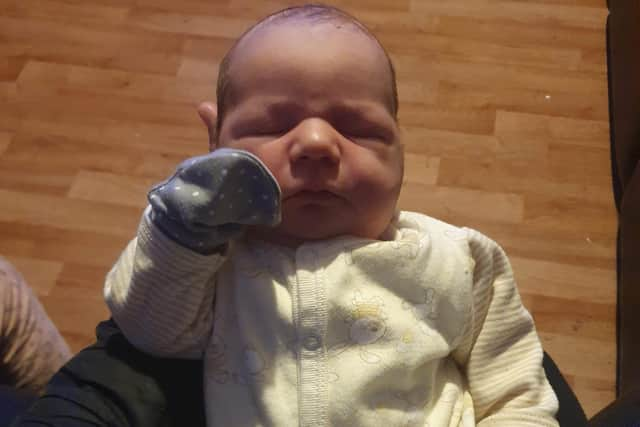 "I was not planning on going to hospital with her but I went down because she wanted me to," said Dawn.
It soon became obvious that after being three days late, Roman was in the mood to make up for lost time, and with James looking after the couple's young son JJ and the ambulance still on its way, Dawn was forced to take matters literally into her own hands.
"We had the other grandchild there, he's not even two until January and he did not know what was going on," she said.
"The ambulance crew were talking to me and they told me how to deliver the baby.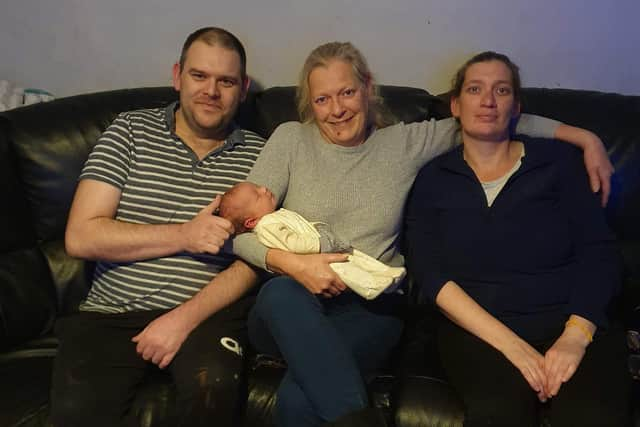 "There was no time to take her to the hospital, the baby's head was already there."
The birth was so quick that 34-year-old Lynsay's waters had not even broken: "He came out in the sac," said Dawn.
"I had to break her waters and everything. I was just panicking.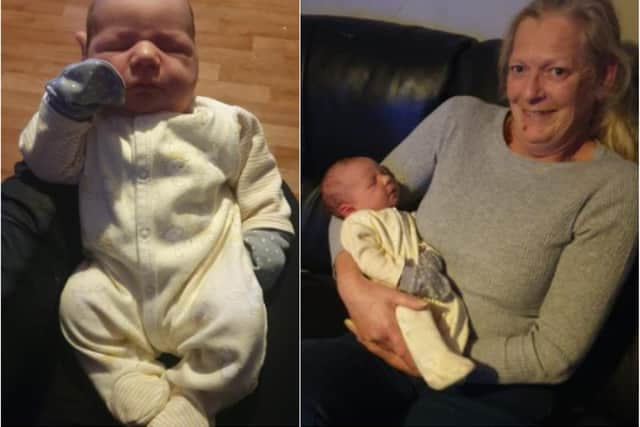 "I don't know what I did – I just rubbed him with a towel and it must have just broken."
"Then I had to put my finger in the baby's mouth because he was very blue."
Roman soon made it clear her efforts had been successful: "He started having a little cry, so I knew he was all right, he was breathing
"Then the paramedics arrived and took over.
" James cut the cord – or, at least, I think he did, my head was just spinning.
"I don't even know what time he was born. They have said approximately 13.56, based on the timing of the telephone call."
Support your Gazette and become a subscriber today. Enjoy unlimited access to local news, the latest football stories and new puzzles every day. With a digital subscription, you can see fewer ads, enjoy faster load times, and get access to exclusive newsletters and content. Click here to subscribe.