Loan sharks, domestic violence and shoplifting - Council report highlights key Cost of Living concerns facing families in South Tyneside
Loan sharks, domestic violence and shoplifting are among the challenges facing the South Tyneside's families heading into winter.
Published 8th Dec 2022, 15:41 BST

- 2 min read
Updated 8th Dec 2022, 15:43 BST
Figures collected by South Tyneside Council over the summer have painted a grim picture for household hit by rising inflation and the wider Cost of Living Crisis.
But bosses also accept some problems are so deep seated that there can be "no magic solution or quick fix".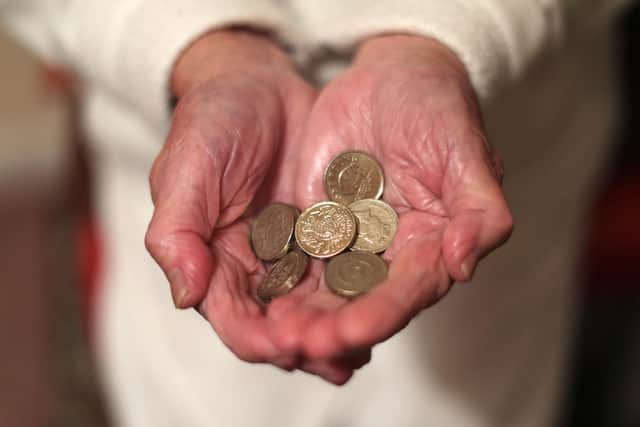 A 'Cost of Living Summit' held over several sessions by the council earlier this year found:
*Applications for Local Welfare Provision – discretionary crisis support provided by the council – doubled between September and June
*The number of people seeking guidance from Citizens Advice has risen by almost a quarter since April
*One school in the borough has seen its breakfast club rise from 12 children to 70
Perhaps more concerning as a sign of issues to come, the summit heard a rising number of households were opting out of social care services in a bid to save money, while taking on more care responsibilities themselves.
Fears are also growing over loan sharking activity, as families attempt to make ends meet in the face pf growing bills for food, fuel and heating.
A report, due to be debated at South Tyneside Council's People Select Committee on Tuesday (December 13), has also highlighted concerns for people not eligible for benefits, but whose living costs are currently "simply dwarfing incomings" and the challenges this might lead to in ensuring they receive the support they need or are entitled to.
The report added: "All partners have significant capacity constraints and resource challenges and this will only increase as demand for services (particularly around debt advice and benefits) ramps up.
"There is an opportunity, therefore, to do things differently and improve signposting and coordination to benefit residents, as well as build on the great projects already underway or being trialled across the borough which are helping people right now."