Parents of Chloe and Liam hope 'lessons will be learnt' over missed opportunities to prevent the Manchester Arena bombing
The families of Liam Curry and Chloe Rutherford have thanked an inquiry for bringing out the details of how security services treated key intelligence in the months leading up to the Manchester Arena bombing.
The parents of Liam and Chloe have condemned the actions of MI5 over the security service missing "significant" opportunities to investigate suicide bomber Salman Abedi in the months leading up to the Manchester Arena terror attack.
Chloe, 17 and Liam, 19, both from South Shields, were among the 22 people who tragically lost their lives in the bombing on May 22, 2017.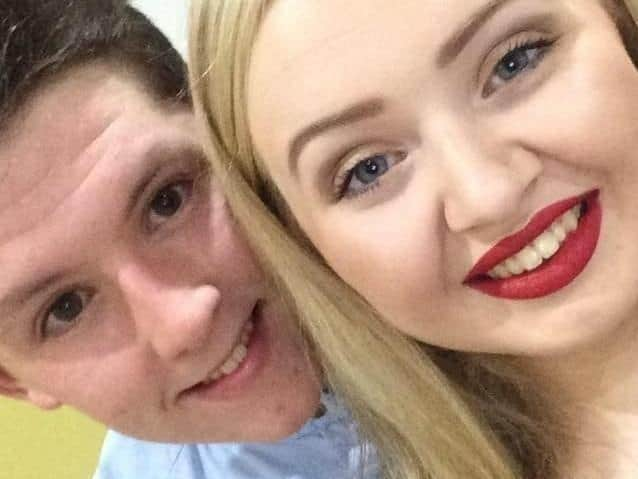 A joint statement from Chloe and Liam's families said: "All we have sought from day one is the truth, an acknowledgement of the failures that occurred on the night and to ensure such errors don't happen again.
"We thank Sir John Saunders and his team for their efforts in trying to bring that truth out.
"We will never forgive the attackers, or those who assisted them, and nor can we forgive those professionals who failed to act appropriately on the night.
"Indeed in this volume of the report, the Chair has recognised that there was a significant missed opportunity by MI5 which, had they taken action, could ultimately have changed the course of what happened that night.
"We hope lessons really will be learnt this time. It has been five years, nine months, one week and one day since we lost our kids. Whilst nothing can bring Liam and Chloe back, we won't let them be forgotten."
It is understood that two pieces of information about suicide bomber Salman Abedi were assessed by MI5 and it was deemed not to relate to terrorism.
The inquiry chairman, Sir John Saunders, ruled that the security service missed the opportunity to launch an investigation into Salman Abedi.
In his 207-page report, Sir John said: "The delay in providing the report led to the missing of an opportunity to take a potentially important investigative action.
"Based on everything the Security Service knew or should have known, I am satisfied that such an investigative action would have been a proportionate and justified step to take. This should have happened.
"Although I accept that Salman Abedi demonstrated some security consciousness and that this might have affected the efficacy of the investigative action that I have identified, there was the real possibility that it would have produced actionable intelligence."
Sir John also stated that if MI5 had acted on the intelligence then Abedi could have been stopped at Manchester Airport four days before the attack.
He added: "It is also possible that a stop may have had a deterrent effect or led to investigative steps. There is a possibility that he had the switch for the bomb on him at that time.
"The chances of a port stop disrupting the attack may have been low, but I consider they cannot be discounted altogether.
"In my view, Piece of Intelligence 2 gave rise to the real possibility of obtaining information that might have led to actions which prevented the attack."